Have you ever heard of the term 'metallography' and wondered what it actually means? At its most basic level, metallography refers to the study of metals' physical structure and properties, typically using microscopy. The World Steel Association reported that over 1.8 billion tons of steel were produced globally in 2019. The greatest part of this metal has been subjected to rigorous metallographic examination. This level of inspection is essential when it comes to products whose characteristics must be precisely identified and understood. As a result, there will be a guarantee that the material will be capable of withstanding stresses and performing its intended functions without experiencing any problems. The use of precision metallographic sample cutting machines equipped with the appropriate technologies is essential in order to guarantee the highest level of sample preparation quality.
However, metallography has one key component without which this process would not be possible – metallographic samples. These samples provide valuable information, which may help to drive innovations in a variety of industries, including construction and aerospace. However, obtaining the ideal specimen is not an easy task.
As a significant advancement in the field of sample preparation, NextGen Material Testing Inc. introduces the GenCut GL Series of Precision Metallographic Sample Cutting Machines. In this article, we will provide a comprehensive analysis of these highly advanced devices, highlighting their features and the impact they have on modern metallography. Furthermore, we will take a deeper look at metallography and its significance in the industry.
Metallography's Wide-ranging Industrial Applications and Significance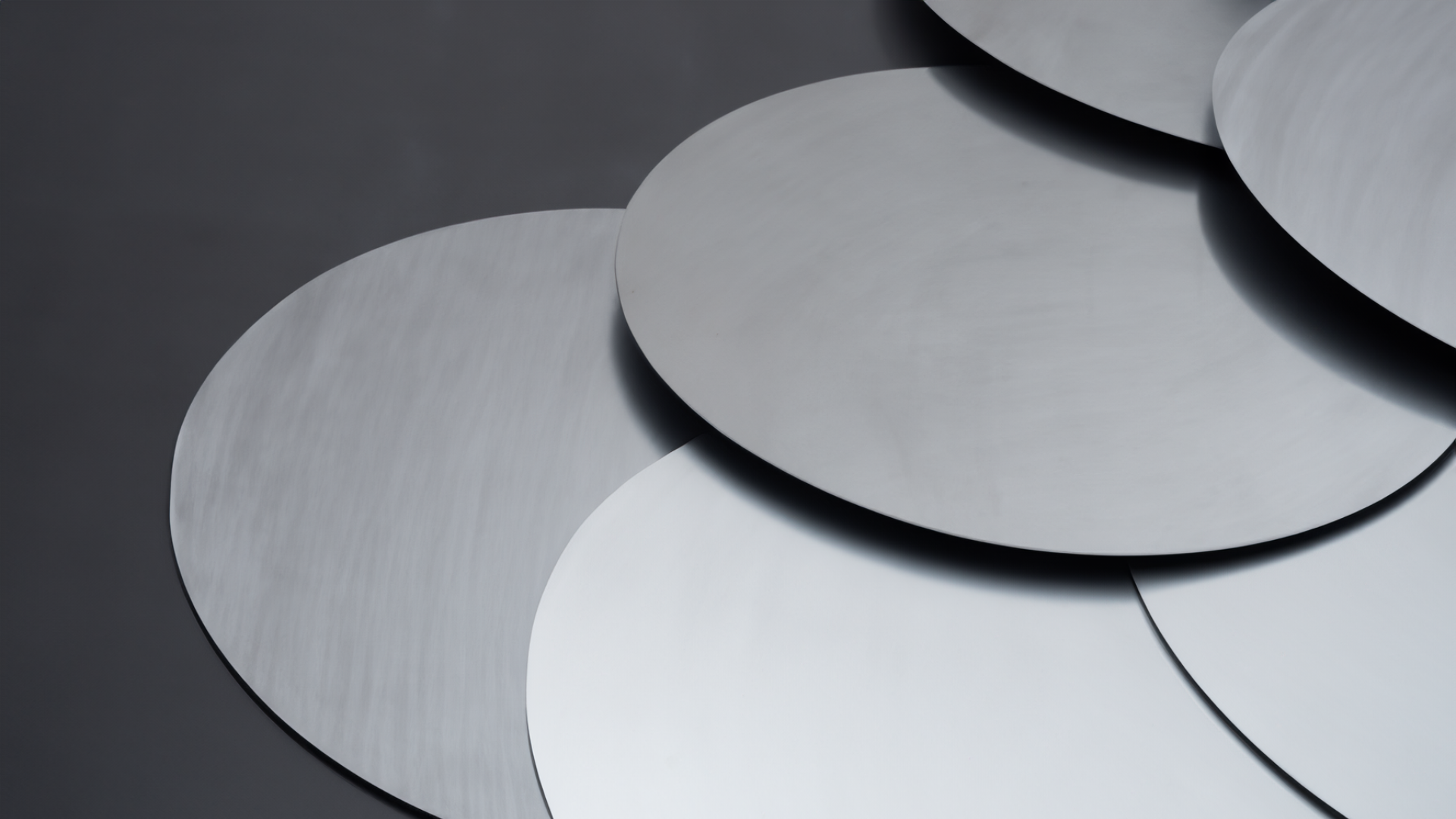 Metallography, which delves into metals and other materials' microstructures, is fundamental to a number of industrial realms. Professionals can gain insight into key macroscopic properties by examining these microstructures, such as tensile strength and ductility, as well as thermal conductivity and corrosion resistance. As a result of such analyses, metallography has become an integral component of material science because it provides insights into how materials will behave and perform under different environmental conditions.
Typical Metallography Applications:
Research & Development: In material innovation, metallography acts as an integral component, providing guidance in the design, analysis, and testing of various alloys, materials, and products. The goal of this approach is to ensure that they not only meet industry standards but also meet specific performance benchmarks.

Revolutionizing Manufacturing Techniques: As industries strive for perfection, the field of metallography becomes increasingly important. Improvements in manufacturing techniques contribute to the development of durable, efficient, and high-quality products.

Quality Assurance & Analysis: Quality assurance and failure analysis are fundamental principles of metallography. Beyond ensuring that each component meets quality standards, it's crucial to determine and identify the causes of component failures.
A wide range of industries utilize metallography, each with its own set of applications:
Aerospace: Components such as turbine blades, fuselage frames, and landing gears are subjected to rigorous metallographic testing. It allows them to withstand and perform optimally in even the most challenging environments.

Automotive: To ensure the safety and reliability of automobiles, metallography is heavily used to inspect parts such as engine blocks, gear systems, brake discs, and suspension components.

Electronics: The metallographic studies undertaken in this rapidly evolving industry ensure peak performance and longevity for items including semiconductor chips, connectors, and even soldering materials.

Manufacturing: Metallography is used here to analyze and improve tools, machinery parts, and molds, which are integral to various production processes.

Metal Processing: Metallography contributes to the optimization of processes, ensuring the resultant metals are of the highest quality, regardless of whether they are smelted, forged, or cast.

R&D: In addition to industrial contexts, metallography is an integral part of many academic and research projects. Scientists and scholars use it to pursue material innovations and breakthroughs.
Due to the widespread application of metallography in many industries, there is a clear need for accurate and efficient sample preparation, which is a key component in the overall process. This essential need was met by NextGen Material Testing Inc. by creating the GenCut GL Series of Precision Metallographic Sample Cutting Machines. Through the use of these machines, innovation and precision have been brought together to optimize testing procedures. As a result, we have been able to capture the essential data that meets the rigorous industry standards.
A Comprehensive Guide to Metallographic Sample Preparation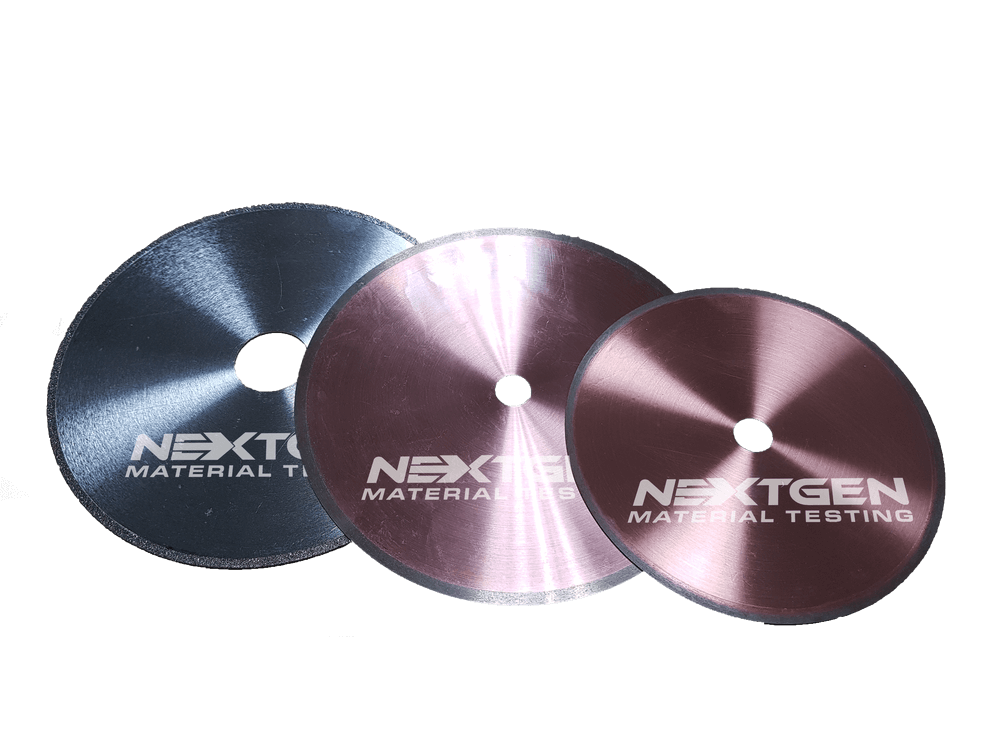 When we look at the field of metallography, we discover that it focuses on the microstructure of materials. In order to reveal this microstructure, material samples must be prepared in a careful manner. As a matter of fact, in order to accurately reflect the true complexity of the structure, it is important not to damage the sample during the complex process of specimen preparation. Different materials, from stainless steel to titanium and copper, necessitate distinct preparation techniques. It should be noted, however, that there are several universal stages inherent in the process regardless of the approach:
Metallographic Cutting
This process begins by dividing the material into sections using specialized machinery with a specific cut-off wheel. In the case of more substantial items such as steel axles, this stage is important for determining a specimen size that can be handled analytically. It is noteworthy that the choice of cut-off wheel is determined by the material being processed. As an example, alloyed white cast iron might require a cubic boron nitride wheel, while copper might require a silicon carbide wheel.
Metallographic Mounting
After cutting, samples are fixed to a mounting press using hot or cold resin. This step is crucial for preserving the layered structure of the material. Furthermore, it facilitates the safe handling of potentially minute or sharp specimens during subsequent preparation phases. There are two dominant mounting techniques: hot compression mounting and cold mounting, with the choice depending on the particular characteristics of the sample.
Grinding and Polishing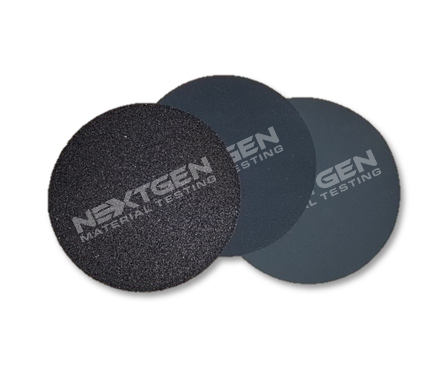 After mounting, the specimen is refined for microscopic examination. In this mechanical preparation, grinding and polishing are performed on dedicated machines. In this procedure, the specimen is aligned against a rapidly rotating wheel that polishes or grinds the surface, revealing the intricate microstructure beneath. Wheel surface selection depends on its material. Soft materials, such as aluminum alloys, require a different approach than harder materials, such as cast iron.
Metallographic Etching
Despite the fact that many materials are ready for their preparation after polishing, some require an additional level of detail to be added by etching. In microscopic examinations, this chemical process enhances the visibility of specific attributes such as grain boundaries or phases. This process can be further enhanced by the use of additional tools, such as specialized optical filters.
Electrolytic Preparation
Electrolytic preparation offers an alternative to conventional grinding when the sample surface may be deformed by conventional grinding. Using this method, the specimen is positioned as an anode within an electrolyte that is suitable for the specimen. Dissolution of the surface occurs under controlled conditions, revealing the microstructure. In order to obtain a detailed microscopic view, further electrolytic etching can be applied to increase the microstructural contrast.
Following the detailed process of metallographic sample preparation, it is appropriate to examine equipment from leading companies in the industry, which can provide the required tools. As a next step, let's take a closer look at NextGen Material Testing Inc.'s metallography offerings, particularly its precision-engineered machines.
Introduction to GenCut GL – Precision Metallographic Sample Cutting Machines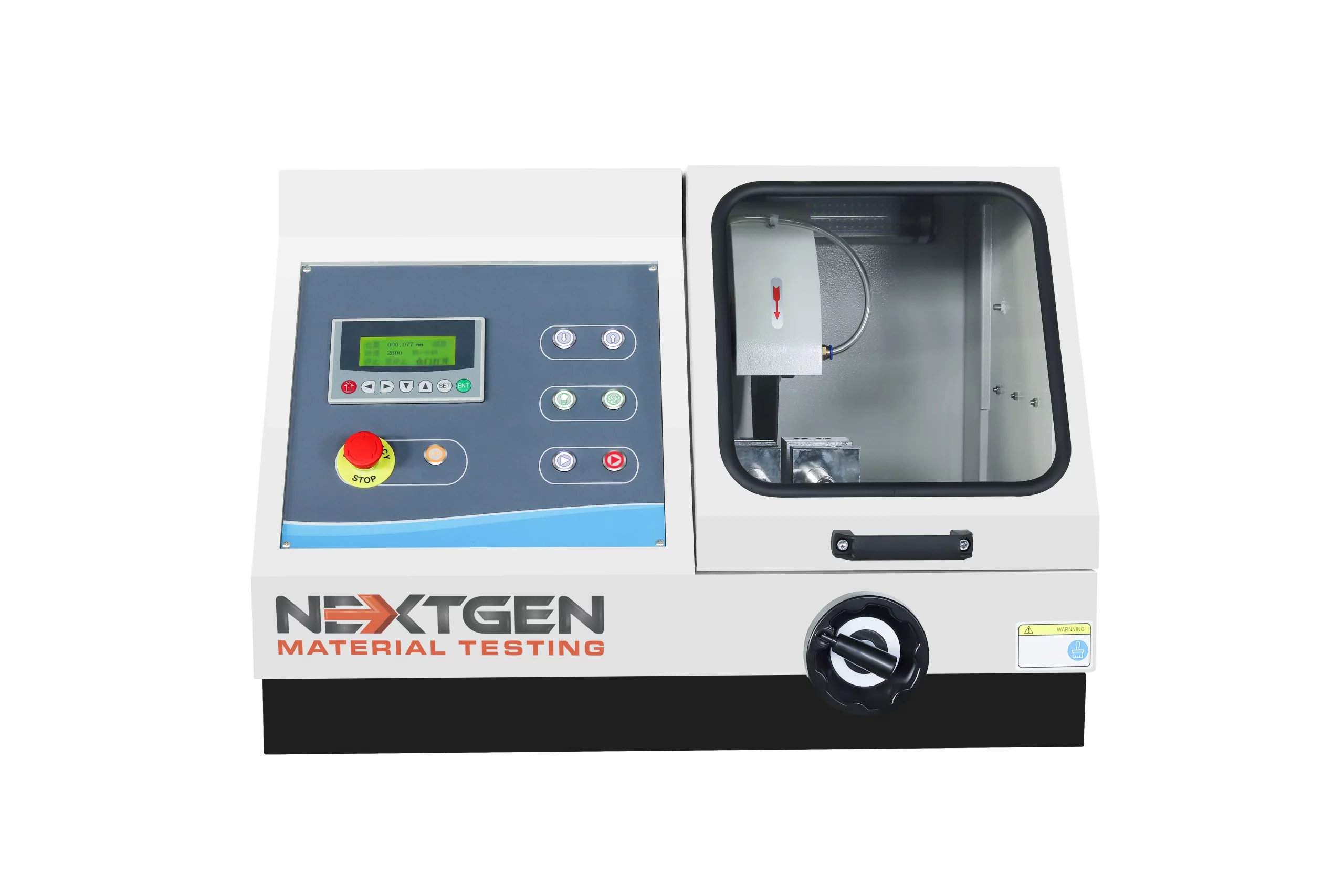 In the previous sections of this article, we discussed the importance of samples in metallography, as well as the important role that machines play in their production. With this context in mind, it's time to introduce the GenCut series – precision metallographic sample cutting machines by NextGen Material Testing Inc.
Each machine in this series has been specifically designed to meet the cutting needs of a wide range of materials, whether they are circular workpieces or rectangular samples. Throughout the GenCut range, sophisticated cooling systems are used to prevent sample damage during cutting. Designed with user safety in mind, the machines are equipped with clear observation windows and efficient clamping mechanisms. Their resilient stainless steel construction ensures a long service life and consistent performance. GenCut offers a combination of reliability, precision, and safety, meeting the metallography professional's nuanced requirements.
Following our general review of the GenCut series of machines for precision metallographic sample cutting, it is now necessary to examine the specific characteristics of each machine in detail. In order to provide a comprehensive understanding of the unique capabilities of each system, we will comprehensively assess its main features, standard configurations, and technical specifications.
GenCut GL350 with User-Friendly Operation and Large Cutting Capacity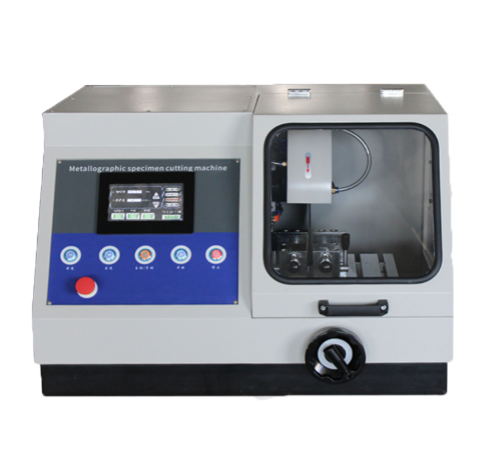 With its high-precision, high-performance capabilities, the GenCut GL350 sets itself above the rest as a cutting machine of the highest standard. With the ability to operate in both automatic and manual modes, it is able to cater to a broad range of cutting tasks. This machine combines key components such as its robust body, advanced electric control box, high-performance cutting room, powerful motor, and efficient cooling system to provide exceptional productivity and prevent material damage. The GenCut GL350 is particularly capable of cutting circular workpieces with diameters less than 100mm and rectangular samples with dimensions up to 100mm in height and under 200mm in depth.
It is also noteworthy that the user can adjust the cutting speed between 1-40mm/min. With its secure enclosed structure and large observation window, the GenCut GL350 provides users with both safety and convenience. Furthermore, a swift clamping mechanism allows for a quick attachment of samples. This product is constructed largely from stainless steel, which guarantees its longevity and exceptional performance. Moreover, it is important to note that a stop button also serves as an additional measure of operational safety.
Technical Specifications
Model: GenCut GL350

Cutting Wheel: Φ350×2.5×Φ32mm

Maximum Cutting Section: Φ100mm

Automatic Cutting Stroke: 125mm

Max. Movement of the Table: 275mm

Spindle Speed: 300-3000rpm

Feed Speed: 1-40mm/min

Work Table Size: 310 x 280 mm

Motor Power: 3.3kW

Cutting Room Light: Low Voltage DC Led Lighting

Voltage: 220V / 60Hz / 3 Phase

Dimensions: 835x850x1620 mm / 33″ x 33.5″ x 63.75″

Weight: Cutter – 180kg (396lbs); Tank – 25kg (55lbs)
Standard Configuration
GenCut GL350 Cutting Saw

Coolant Tank & Pump

Various Wrenches (13#-15#, 17#-19#)

Water Inlet Tube & Drain Pipe

Cutting Wheel (Φ350 x 2.5 x Φ32mm)

Fast Clamps and Operation Manual
Typical Applications
The GenCut GL350's versatility is evident in its wide range of applications:
φ100mm pipe material with 6mm wall thickness

Solid iron base metal bars with varying hardness and diameter

Angle and Channel-Section steel measuring 100mm×100mm
Please note: For specialized cutting tasks, additional blades can be requested. Please specify your material type for appropriate blade recommendations.
GenCut GL80A – Precision in Metallography Sample Cutting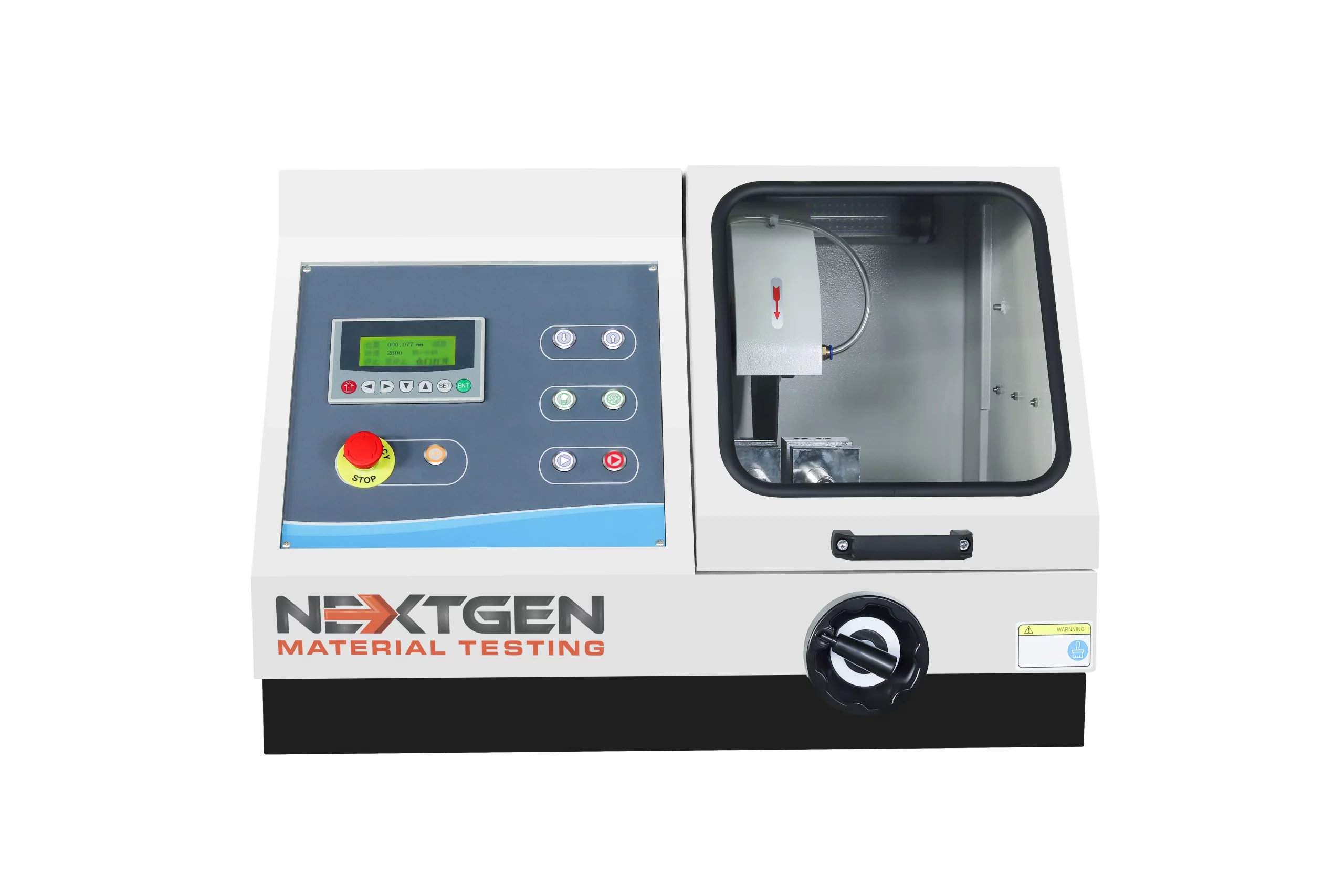 Introducing the GenCut GL80A – another reliable choice for precision metallographic sample cutting. In this state-of-the-art machine, both automatic and manual modes of operation are fully integrated, enabling users to complete a wide range of cutting tasks. Featuring an assembly of integral components such as the body, electric control box, cutting room, motor, cooling system, and cutting wheel, the GenCut GL80A provides a comprehensive solution for your cutting needs.
As a result of its ability to cut circular workpieces up to 80mm in diameter and rectangular samples with a height of 80mm and a depth below 200mm, the GenCut GL80A distinguishes itself from other metallography machines. Because of its adaptability, it can meet a wide range of cutting requirements. An important feature of the instrument is its efficient cooling system, similar to that of the previous machine, which ensures that samples remain protected from overheating and possible material damage. The machine's design ensures that the original characteristics of the materials remain unchanged after cutting.
Standard Configuration
GenCut GL80A Cutting Saw

50L Coolant Tank

Coolant Pump

Wrenches of various sizes (12-14mm, 24-27mm, 36mm)

Water Inlet Tube

Drain Pipe

Cutting Wheel (Φ350 x 2.5 x Φ32mm)

Fast Clamps (Left and Right)

Operation Manual
To ensure user safety, the GenCut GL80A features a closed structure along with a large observation window, which ensures both safety and clarity during operation. A quick clamping mechanism on the machine speeds up the clamping of samples, simplifying the process overall. A key design element of the GenCut GL80A is its durability, with its main components constructed from stainless steel. A combination of its automatic and manual work modes, its sturdy construction, user-centric features, and integrated safety protocols, including an emergency stop, make it a reliable tool for a broad range of cutting operations.
Technical Specifications
Model: GenCut GL80A

Cutting Wheel: Φ350×2.5×Φ32mm

Maximum Cutting Section: Φ80mm

Table Movement (Y Axis): 275mm

Spindle Speed: 2100rpm (Constant Speed)

Cutting Speed: 0.01 – 1mm/s

Table Size: 310 x 280 mm

Clamping: Fast Action Left and Right Vise (Included)

Feeding Modes:

Automatic mode: Cutting wheel moves automatically in the Y axis (forward – backward), and automatically returns to its original position after cutting is done.

Manual mode: Rotate the handwheel to move the work table forward/backward in Y direction

Automatic Cutting Mode: Intermittent Cutting (Metal Workpieces) and Continuous Cutting (Non-Metal Workpieces)

Reset Mode: Automatic Reset

Cooling System: Automatic Water Cooling with 2 Nozzles

Water Tank: 50L

Data Display: LCD Digital Display

Cutting Chamber Housing: Steel Plating

Cutting Light: Low Voltage DC Led Lighting

Motor Power: 3kW

Voltage: 220V 50/60Hz 3 Phase

Dimensions & Weight: 887 x 795 x 600 mm / 210kg (or 35" x 31.25" x 23.625" / 462lbs)
As a result of its unique combination of features, the GenCut GL80A redefines the boundaries of precision and efficiency in metallography. You can achieve the highest quality cuts with this machine, regardless of whether you are working with metallic or non-metallic samples.
GenCut GL100M – Manual Metallographic Sample Cutting Machine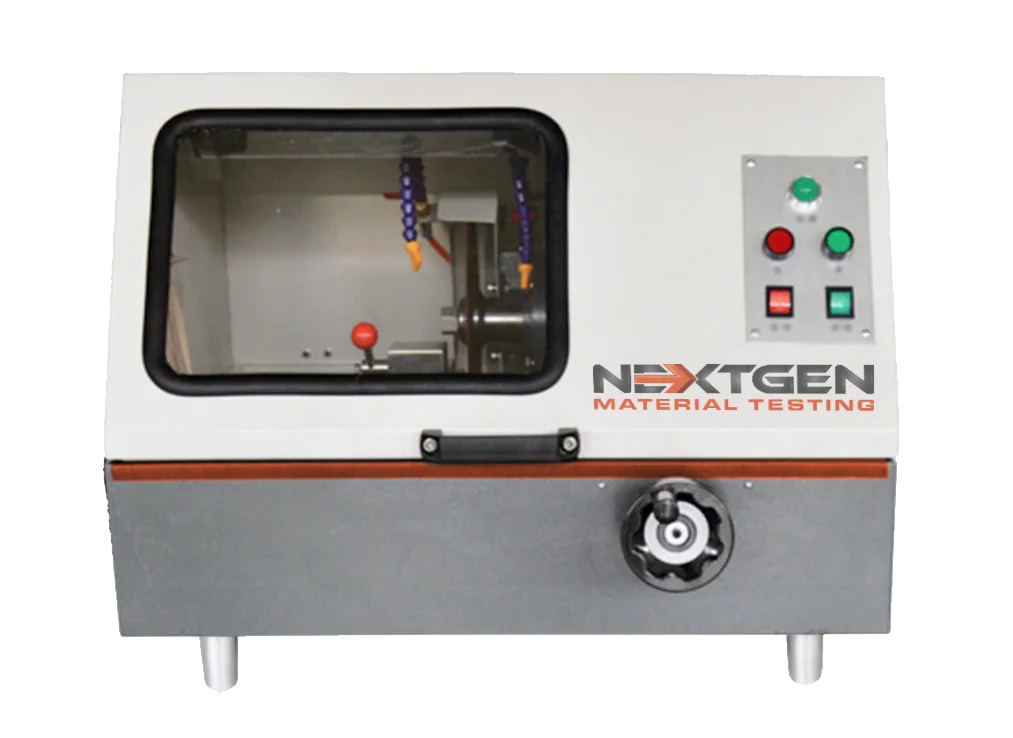 With its manual operation, the GenCut GL100M, part of a distinguished series known for its consistent features, meets the needs of many professionals. This manually operated metallographic cutter successfully combines efficiency with a user-friendly design, ensuring users are able to handle an extensive range of cutting applications with confidence. The GenCut GL100M is equipped with the key components of its series, such as the cutting room, the motor, and a cooling system, as well as a specialized cutting wheel.
This machine can cut circular samples up to 100mm in diameter. As a result of its versatility, it is suitable for a wide range of cutting applications. The machine follows the line of its series because it is equipped with a cooling system that prevents overheating, so that post-cutting, the sample's properties are preserved, ensuring that the material's inherent characteristics are maintained.
Features of the GenCut GL100M
Handwheel Operation for Y-Axis Control: Provides users with an easily accessible control mechanism for precise positioning of samples.

Smooth Working Table Operation: Ensures efficient and hassle-free sample preparation.

Enhanced Control: The machine offers superior control over sample movement compared to manual machines of the "slot machine" type.
Standard Configuration
GenCut GL100M Manual Metallographic Cutting Saw

Coolant Tank

Coolant Pump

Wrenches (14#-17#, 24-27#)

Water Inlet Tube

Drain Pipe

Cutting Wheel (Φ350 x 2.0 x Φ32mm)

Fast Clamps and Operation Manual
With the GenCut GL100M, safety is a priority, a feature that is common to all models in the series. With its closed structure and spacious observation window, it provides both user safety and operational clarity. An important feature of this machine is its quick clamping mechanism, which allows samples to be secured efficiently. With its stainless steel components, the GenCut GL100M ensures long life and exceptional performance.
Technical Specifications
Model: GenCut GL100M

Cutting Wheel: Φ350×2.0×Φ32mm

Maximum Cutting Section: Φ100mm

Y Axis Cutting Range: 100mm (3.937″)

Speed: 2800rpm

Cutting Room Light: Low Voltage DC Led Lighting

Motor Power: 3.0kW

Voltage: 220V / 60Hz / 3 Phase

Dimensions & Weight: 730 x 700 x 520mm / Cutter – 180kg (or 28.75" x 27.5" x 20.5" / 396lbs); Tank – 25kg (55lbs)
What about Precision Cutting and Polishing equipment?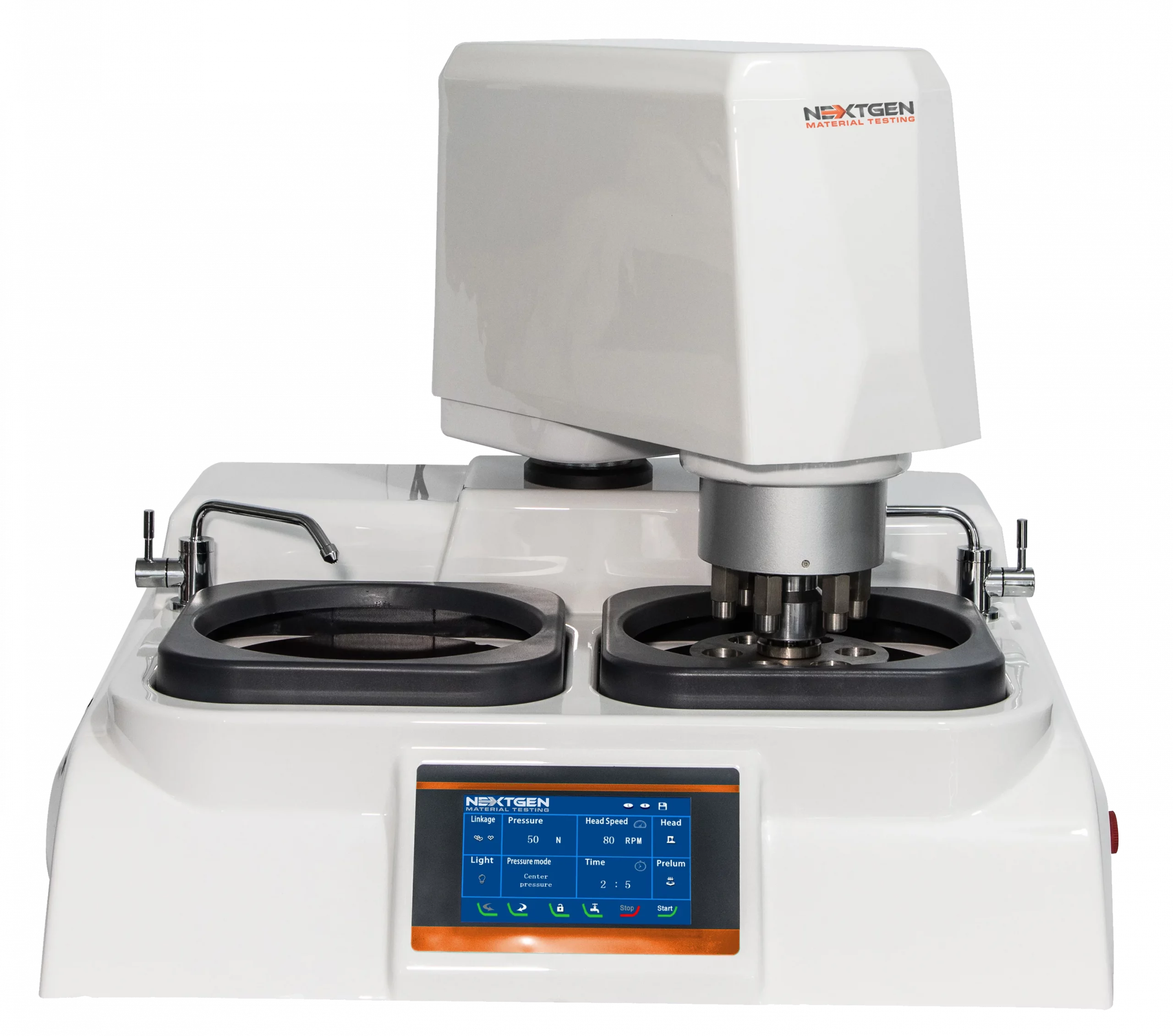 The preparation of metallographic specimens extends beyond the cutting process alone. As mentioned above, there are several more crucial steps, including grinding and polishing. At this point, integrating GenCut with GenGrind would ensure a smooth transition from the initial cutting phase to the carefully executed grinding and polishing phase. Having an impeccable finish and an in-depth analysis of the materials would result in an excellent result.
After the cutting phase is complete, it is essential to move on to the grinding and polishing phases. This is where the GenGrind FA-IC 250D Dual Wheel Polisher and Grinder demonstrates its capabilities. The GenGrind FA-IC 250D, which represents the next step in the metallographic process, takes advantage of its fully automatic nature to ensure that each sample retains its core characteristics. Professionals can fine-tune the grinding parameters by using the machine's user-friendly touchscreen interface and customizable settings, ensuring each specimen receives the specialized treatment it requires.
A comprehensive metallographic solution can be created by combining the GenCut series with the GenGrind FA-IC 250D. The GenCut and GenGrind machines provide researchers and technicians with a suite of tools that ensure the highest level of precision and quality in their samples, setting a new standard in metallography labs internationally.
GenCut GL Series Precision Metallographic Sample Cutting Machines Summary
There are many industries that benefit from metallography, which is fundamentally the study of materials, especially metals' microstructures. The analysis of materials' physical properties, often using microscopy, ensures that products meet their intended functions and rigorous standards. Such standards and overall inspections are critical for aerospace industries, where components from turbine blades to landing gears undergo extensive testing. As another example, the automotive sector relies heavily on metallography to ensure the safety and reliability of parts ranging from engine blocks to brake discs.
However, the essence of metallography is the precise and undamaged preparation of metallographic samples, which requires the use of specialized machinery to achieve optimal results. In order to address this complex need, NextGen Material Testing Inc. developed the GenCut GL Series of Precision Metallographic Sample Cutting Machines. Models such as the GL350, GL80A, and GL100M demonstrate this series' capabilities. Featuring stainless steel components and advanced cooling systems, these machines are designed to ensure samples maintain their inherent characteristics after being cut. In addition, they offer a balance of efficiency and precision that is based on safety and user-friendliness at their core.
Don't miss out on this great opportunity! Contact us or request an online estimate if the GenCut GL Series – Precision Metallographic Sample Cutting Machines meet your testing requirements or if you have questions about its features. Our team is ready to assist you through the details of our system in order to ensure it is customized to meet your exact needs.