Introduction
What is the Martindale abrasion test? It is a resistance test that describes the evaluation of textile materials through a fabric's resistance to abrasion. The test is done according to the Martindale standard system.
Abrasion resistance describes a fabric's resistance to other kinds of materials when they come into contact and generate friction. In the Martindale abrasion test method, a textile material's piling resistance, a vital quality index of the material, is measured. This kind of resistance plays a huge role in the product's reliability and usage.
A Martindale abrasion tester is utilized in this test of fabric abrasion and pilling resistance.
NextGen Material Testing Inc., meanwhile, provides material testing machinery to various organizations and industries that have stringent quality control regulations. These organizations and industries are manufacturing, educational and NDT facilities, governments, aTd laboratories.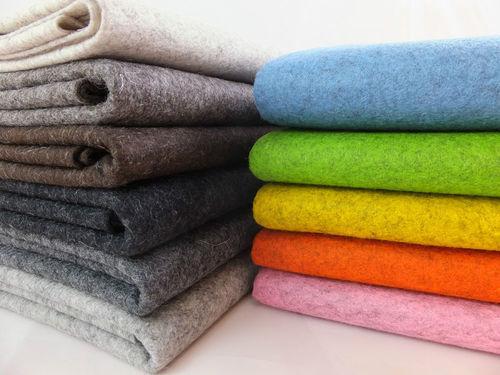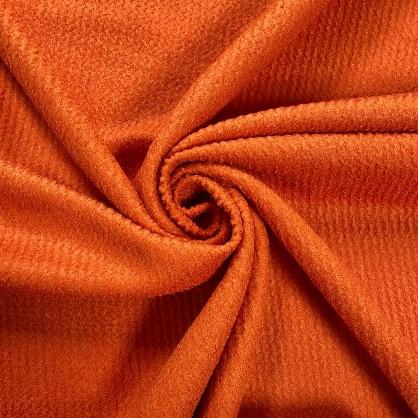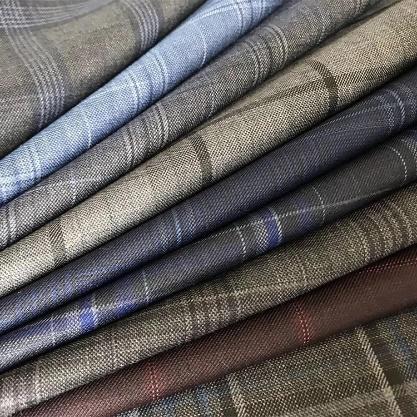 Martindale Test Standards
The Martindale abrasion resistance test follows certain standards that are unique from one region to another. These standards are categorized into following: International; American; European; and Asian Pacific. The corresponding standard and definition of each of the standards are outlined below.
International Standards
ISO 12947-2—1998 – The Martindale method-part 2 that measures specimen breakage.
ISO 12947-3—1998 – The Martindale method-part 3 that measures loss of mass.
ISO 12947-4—1998 – The Martindale method-part 4 that measures change in appearance.
The American Material Association Standard (ASTM) has a standard of ASTMD4966-2010.
The EU Standards are similar to the international standards mentioned above, but with unique codes.
European Standards
ENISO12947.2-1998 – The Martindale method-part 2.
ENISO12947.3-1998 – The Martindale method-part 3.
ENISO12947.4-1998 – The Martindale method-part 4.
For the Chinese standards, the same procedure still applies. As the test method progresses, the similar parameters are measured. These parameters are specimen breakage, loss of mass, and change in appearance.
Their differences only lay in the individual codes they carry.
China standards
GB/T21196.2-2007.
GB/T21196.3-2007.
GB/T21196.4-2007.
Martindale Test Process
The Martindale abrasion tester working principle is simple, especially when the appropriate machinery is ready to deliver accurate test results. An example of the machinery is the Martindale abrasion and pilling tester GenDale model by NextGen.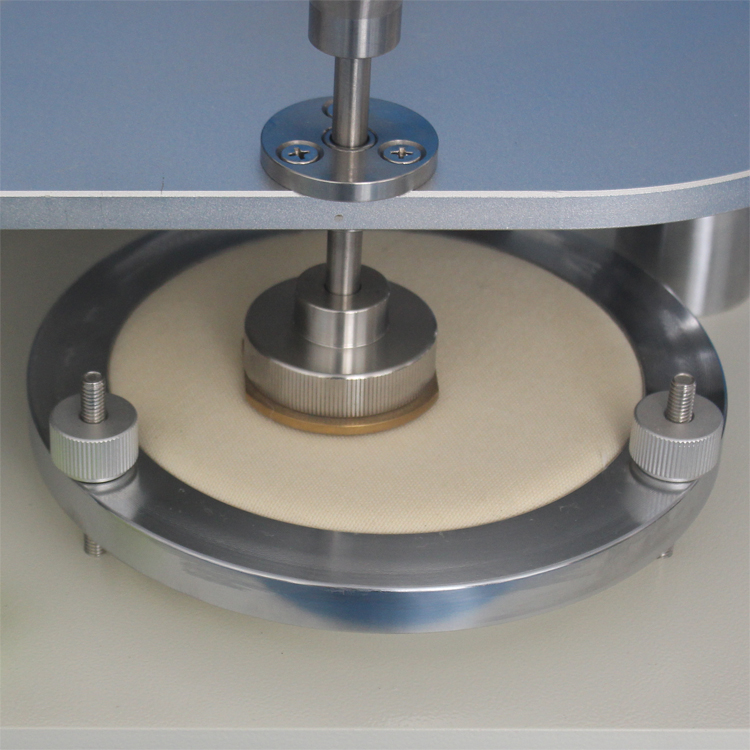 The first step in the test is to place the fabric into the machine. After this, the abradant will rub in a circular way against the fabric. The abradant is a miniscule disc made of wool or mesh fashioned out of a wire.
While the tester is currently conducting the test, it is advised that you regularly survey the fabric for signs of damage. This is because once a change in the fabric's appearance, or a breakage of two yarns are seen, the test needs to be ended immediately.
Likewise, the sample fabric needs to be replaced before each test, or when the test has been conducted for 50,000 times. Another thing to check on the sample fabric is signs of wear or contamination; should these kinds of damage be present, replace the fabric.
This method is not appropriate for fabrics that have a thickness exceeding 3mm. The fabrics, however, are allowed to undergo washing or dry-cleaning before the test.
Martindale Test Methods
A fabric's imperviousness to wear is evaluated in three methods in the Martindale test. As mentioned, first is the fabric's breakage, second is its loss of mass, and third is the change in appearance.
Among the three, the fabric breakage method is the most frequently used measurement. This method has a minimal chance to show errors. Another reason for its commonality is its clear test results, which helps the tester easily compare the various fabrics' resistance to wear.
The next two methods are more complicated. Despite this complication, they can show the resistance to wear at various friction levels. They also contribute a highly practical role when fabrics are tested in production industries, or research institutions in the field of science.
Martindale Test Reading
How do you read the test result of a Martindale test? When taking into account the fabric breakage method, the test result given by the tester machine is from 1,000 cycles of rubbing. The higher number of rubbing cycles means that the fabric will be able to withstand heavier usage. Fabrics are then categorized based on the test results.
According to research, it shows that when a fabric garners less than 1,000 rubs, the fabric is then advised to be used for decoration only, such as accents or cushions. Given this recommendation, general usage is not ideal for fabric with this score.
Fabrics that can handle rubs amounting to 10,000 to 15,000 are advised to be used on light, domestic furniture, objects that will only see rare usage. The reason behind this is the delicate construction and yarns that this fabric possesses.
Moving forward, a fabric that can withstand rubs amounting to 25,000 to 30,000 can be used for heavy-duty objects. These objects come in the form of home furniture that will see daily and continuous usage.
For fabrics that were able to sustain 30,000 rubs or even higher, these fabrics are recommended for heavy-duty usage, as well as for furniture designed for commercial industries.
What is also interesting is the fact that some people wonder when they see fabrics that were subjected for rubs above 50,000 times. However, while it seems the number would mean a more durable fabric, research also adds that they have minimal influence in practical applications. The reason for this influence is the Martindale test only measures abrasion, or other external factors that contribute to the fabric's deterioration.
These external factors are the chemicals used to wash the fabric or exposure to sunlight. How strong a fabric's protection against claws of cats is dictated by the escalating number of rubs in the test.
How NextGen Offers Testing Solutions
NextGen Material Testing Inc. has been providing material testing machinery to various organizations and industries for more than 18 years. It carries the philosophy of providing the best of two worlds: ultimate customer service and excellent services and products. It is no wonder that it has been chosen by many manufacturing enterprises, and more.
Its products also meet all industry standards all around the world.
NextGen has a team of professionals who combine skill and commitment in delivering that philosophy and those products to the market. Aside from their skills and passion, they have the friendliness, knowledge, and industry expertise, too. These make help the professionals to be in the customers' service at all times.
Martindale Tester for Sale at NextGen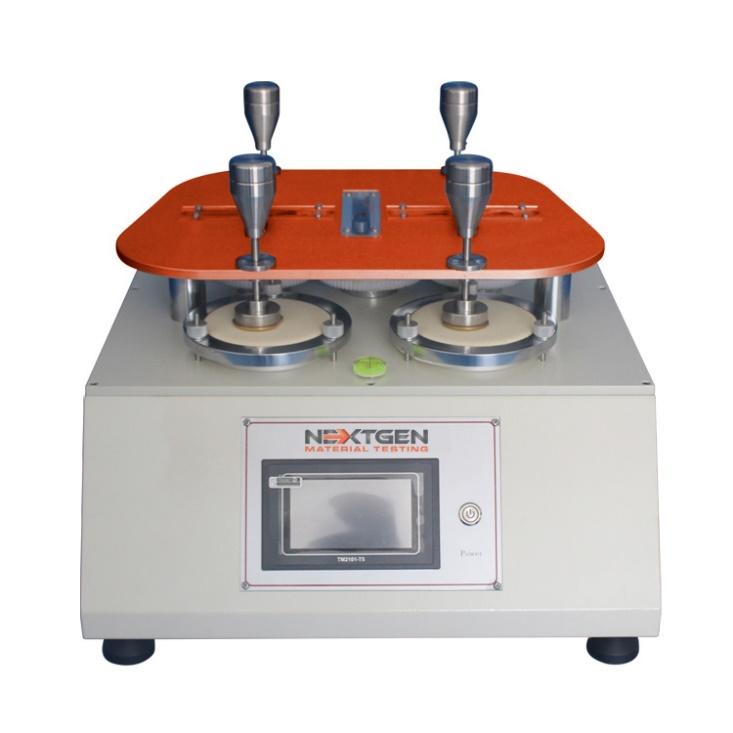 Get to know more about the Martindale abrasion tester for sale at the NextGen website, www.nextgentest.com. One of these testers is the GenDale.
The GenDale Martindale abrasion tester can perform tests on fabrics on shoes, shoe linings, and other materials associated with footwear. This tester can accommodate up to four fabric samples simultaneously for abrasion. The samples are evaluated through a process of rubbing done on the samples. The rubbing goes on a motion of back and forth direction.
The level of the strength of abrasion is calculated through a simple factor. This factor is the exact number of cycles performed until a rip or hole becomes present in the area of testing on the fabric.
There are two variants of the GenDale, the GenDale-A and GenDale-B. The A variant has a capacity of six sets, while the B version can carry nine sets. Another difference between the latter and the former is their weight, with 90kg and 110kg, respectively.
The two GenDale testers share other specifications. Their test speeds are rated at 47.5±5cpm, with loads counted at 795±5g and 795±7g. They have a power of 110V/60Hz or 220V/50Hz, and they inform their testers through a touch screen display. As for dimensions, they are measured at 70cm wide, 75cm depth, and 55cm tall.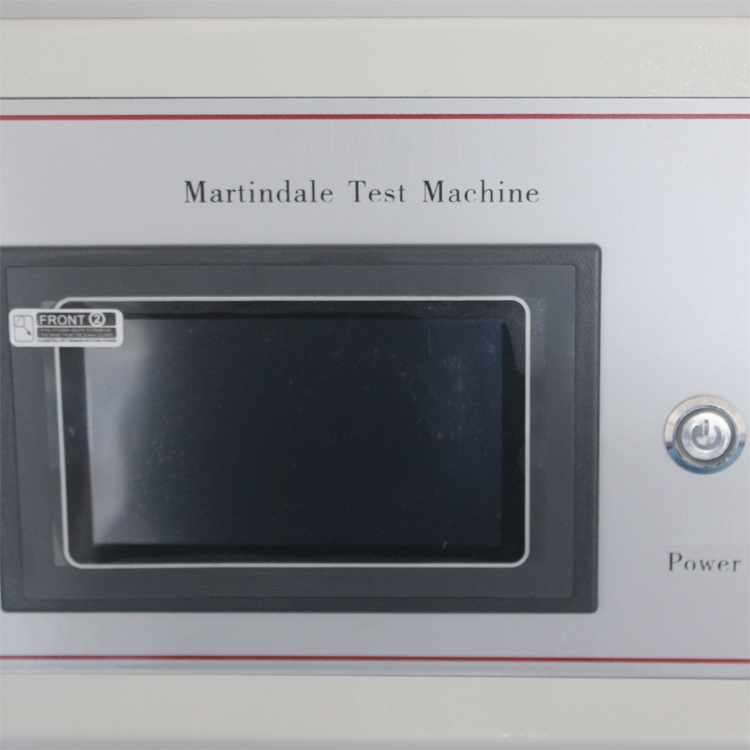 Their quality standards are rated based the following: ISO 20344; ISO 12947; ISO 17704; ASTM D4966-12e1.
Another fabric tester in the NextGen lineup is the GenBurst. This model is made to evaluate the strength of various materials against rupture. Aside from fabric, this evaluates leather and paper. It does the evaluation with the help of a hydraulic diaphragm that attempts to burst those materials.
The first variant of this model, the GenBurst-AD, contains an LED display, and has a manual clutch control. Its dimensions are 45cm wide, 55cm of depth, and a height of 52cm. It weighs 60kg.
The next variant, the GenBurst-A, sports a PLC Touch Screen Display, and has an automatic measure and return feature in its control mode. It also has a micro-printer, and has width, depth, and height measurements of 55cm, 50cm, and 55cm, respectively.
Both the AD and A versions have a capacity of 0-100kgf/cm2, and power of 110V/60Hz or 220V/50Hz. Additionally, their quality standards are rated as the following: ISO 2759 and ASTM D2210.
Advantages of NextGen Products and After-Sales Support
There are a wealth of quotations and information readily available for every NextGen product. After all, the company aims to deliver to customers information that will help in choosing the right material tester. The smart staff is ready to answer questions people may have regarding their products.
While NextGen is confident when it comes to their products, the 12-month-plus warranty coverage extends that confidence to customers. This warranty is given to those who have chosen their desired and needed material tester.
The NextGen team helps during the initial inquiry, assists in the acquisition process, and now, even after the product is selected and purchased.
All of the stellar services, products, and customer satisfaction NextGen delivers is reflected in their roster of illustrious clients.
It provides for the following enterprises: Facebook; Microsoft; University of Illinois; Virginia Tech; Ozinga; Emerson; Kansas Department of Transportation; New York Department of Transportation; Chicago Testing Laboratory, Inc.; University of Arkansas; Michigan Tech; University of Minnesota; Heroux Devtek; Rowan University; Arnold Fastening Systems; MoDot; and Universite de Quebec a Chicoutimi.
One of these clients is a research and development coordinator at the University of Minnesota, and she has given a testimonial that accurately reflects what NextGen does, and how the company fulfills its aims and visions.
This professional says that she found NextGen to be an excellent supplier of exceptional equipment, with prices that are a perfect fit to the budget of her educational institution, and a company with integrity.
She also expresses the way NextGen responded in a quick manner to the inquiries from her University. The responses came from the company's knowledgeable personnel, she adds. The research coordinator also shows an optimistic decision to use NextGen products in the future, when some of their laboratory equipment have to be upgraded.
Another compliment comes from a senior quality engineer. He echoes the comment on favorable prices, while highly rating the response he received from NextGen, when his products were quoted. He adds that he enjoys quick support when concerns arise.