Digi Test: The Ultimate Durometer System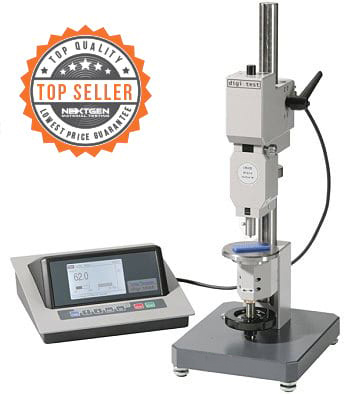 In manufacturing industries, there are various tests the products must undergo. This is in order for them to pass quality control. One of these, is the hardness test. It is very crucial because it plays a role in the product's quality and usefulness.
Because of this, the equipment used for testing them should be of high accuracy and great quality. The perfect Digital Durometer System that meets these requirements is NextGen's Digi Test II.
The Digi Test is an automatic hardness tester that provides users with utmost reliability. Its primary purpose is to measure the hardness of the material. It is also used to test the product's ability to resist indention. The Digi Test is able to do this with superior accuracy, whilst also being very easy to operate. It could be used for Shore, IRHD and VLRH.
This equipment is versatile. There are various industries that could use it. Industries such as chemical, food, aerospace, medical technologies, rubber, plastic, automotive and pharmaceutical would certainly benefit from it.
It is very durable and its aluminum chassis is robust and lightweight. With the exception of certain parts that would need replacements after a period of time, the Digi Test will last you quite a while.
The Digi Test also complies with different international standards, which includes the following:
DIN ISO 7619
DIN EN ISO 868
DIN ISO 27588
DIN ISO 48
ASTM D 2240
NF EN ISO 868
NF T 46-003
BS 903 Part. A 26
NF T 46-003
ASTM D 1415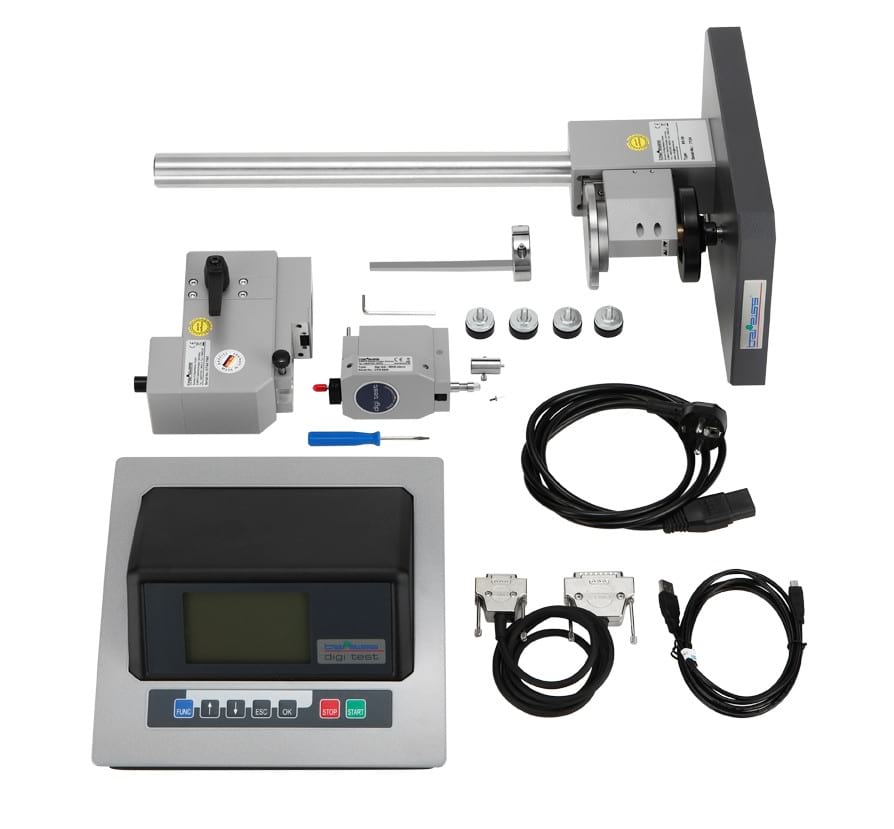 One of the reasons why this unit is one of the leading testers in the market is because of its simple user interface. This durometer system is a plug and play device. This is great for beginners and first time users of this type of equipment. You need not get any formal training to maximize its use.
It also has an automatic surface detection technology. This means that whether it is on flat, convex and concave surfaces, the Digi Test will be able to perform its function as expected. Its indenter length can also be customized. It could extend to correspond with the measurement of the sample.
The Digital Shore Duromter System is also supplied with different accessories. These include:
The Bench Top Durometer Stand (or Automatic Shore Durometer Stand)
A pick-up bracket with loading device
The electronic testing unit with interface
The indenter
Extra loading weights
The Shore D measuring device
Since these are all included in the unit, clients can easily get started with using it. It's comes with all the basic components one would need to maximize its use.
This Bench Top Durometer System also comes with another unique feature. It has the ability to interchange testing heads. The Digi Test would automatically detect the method of measurement required for a particular test. It also automatically adheres to the standards needed for that particular type of testing head.
For example:
IRDH L – Suitable for hysteresis function (10mm to 12mm).
IRHD N/H/L – Suitable for deformable materials (6mm to 10mm), soft rubbers and highly elastic materials.
Shore 00/000 – Suitable for silicone, rubber, sponge and cellular rubber. Gel like materials with 6mm hysteresis function is also suitable for this.
Micro Shore A – Suitable for materials with minimum thickness of 1mm.
Micro Shore D – Suitable for materials with minimum thickness.
Shore A/B/0 – Suitable for concave or convex shaped materials (4mm to 6mm).
Shore D/C/D0 – Suitable for shaped parts (4mm to 6mm).
VLRH – Suitable could for silicone, rubber, sponge and cellular rubber. Gel like materials with 1mm hysteresis function is also suitable for this.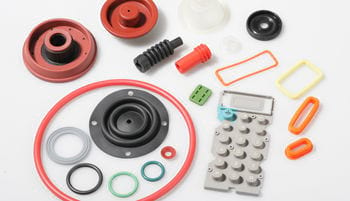 The Digi Test could also be used as a Shore tester. This is because of the testing head interchangeability function. Note that it also has the ability to test a variety of flexible mold rubbers. As a Shore hardness tester, however, the Digi Test' main purpose is the examination of rubber and plastic.
The exchangeable measuring devices of the Digi Test have an official DKD/DAkkS Certification. This is also another edge that this unit has when compared to other Shore Hardness Tester Manufacturers.
The Digi Test could also function as an Automatic IRHD Hardness Tester. It could measure O-rings by using sample holders like Barofix or Centrofix. Barofix is a device used for centering O-Rings. This should have a diameter of 200mm. The cord's diameter should fall between 0.6 to 5.0mm. Centrofix is a device for the speedy centering of hose or rubber tubes.
Another thing that makes this equipment superb is their customer support. No matter how good a product is, it will all go to waste if customers are not happy with the service. With NextGen, you'd be glad to know that their customer service exceptional.
They are friendly and knowledgeable about their products. They are always happy and ready to accommodate any customer's requests and preferences. NextGen also offers customers with flexible payment methods. The company accepts payments via credit card, bank transfer or in cash.
This company also caters to the different needs of their customers, from pre-sale to the after-sale. This is among the things that set them apart from other Shore and Rubber Hardness Tester Manufacturers.
They can also customize the tools for their clients in order to meet specific needs. Just inform them about the type of materials you'll be testing, and provide the measurement. With this information, NextGen will be able to customize the specific kind of tools that you can use.
Digi test also comes with a number of other services, provided to help the client get the most out of their unit:
Product Set Up and Training
Product Testing Service
Calibration Service
Testing devices on loan during re calibration
Comprehensive warranty package
Maintenance Contract
Digi Test's stands out among others because of its superb manufacturing. From the manpower to the raw materials used, NextGen only aims to offer the best.
The tester was designed to not only withstand multiple uses, but to also deliver consistent results each time. It underwent different tests for quality control to make sure that each unit does its job efficiently.
NextGen's Digi Test has all qualities of a great digital durometer. From planning to maintenance, the Digi Test offers a consistent and reliable service. Another important thing to note is that should there be a need for part replacement, NextGen always has spare parts in stock so you need not wait too long to have your unit functioning again.
Remember that in producing superior quality products, the equipment you use plays a significant role in helping you achieve that. The Digi Test Digital Shore Durometer System helps you find any flaws in your production line and helps ensure that the process goes as smoothly as possible.
If you need more information about the product as well as the other services provided by NextGen, do give us a call today. We'll be more than happy to talk to you about packages and how we can help you improve your business.