Some of the most time-eating and hard responsibilities in preparing round Tensile samples are: 1) the training of engineers on how to mill round tensile samples 2) the need to contract with an off-site company for round Tensile sample preparations. TensileTurn CNC eases those problems, imparting an easy round Tensile milling method that lets in any operator, with or without experience to create the perfect round Tensile specimens every time. This is accomplished with the award-winning touch screen interface.
TensileTurn CNC is dominating the marketplace with the enhanced round Tensile sample preparation equipment.  Customers love the clean round Tensile sample preparation that is made feasible with the aid of the included library of common standards (ASTM, ISO, and DIN and more).  Beyond the library, the operator has the flexibility of being able to input customized dimensions at the touch display screen numerical keypad.  Fast round Tensile milling of well known round tensile specimens, sub-size specimens, threaded tensile specimens, button-head tensile bars, fatigue specimens and other round specimens are all possible with the unit.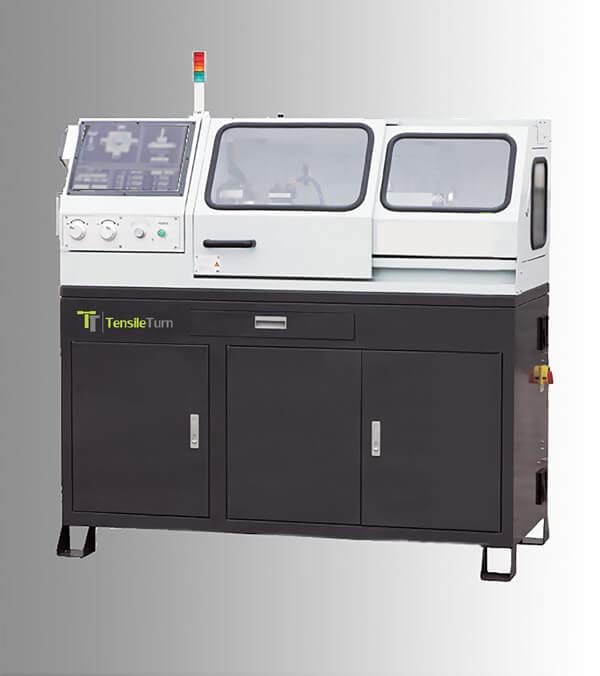 In addition to round Tensile specimen preparation, TensileTurn's Carbon software program allows for extra generic packages such as reducing, sanding, knurling, drilling, dealing with or turning. This software also lets in the operator to get right of entry to the MACH4 business CNC software used for expert CNC control functions.
Time and performance influences the bottom line, and TensileTurn CNC influences time and efficiency. TensileTurn CNC machine for round Tensile specimens is your optimal choice for round tensile milling. Contact us today to experience the easiest round tensile sample preparation equipment on the market.