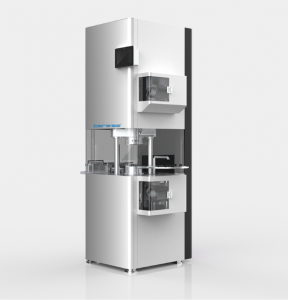 The wide variety of products created in the rubber industry includes the creation of materials and inputs for other industries. With this variety and immense range of needs come requirements of advanced tools to ensure specifications. Industries as varied as tire makers and footwear companies depend on high-quality rubber that meets their exact needs. Those needs span uses from hard rubber used in furniture to pliable rubber used in rubber bands.
NextGen Material Testing introduced its RPA Ultra, an advanced rubber process analyzer (RPA) rheometer to help the range of manufacturers throughout industries perfect their rubber products through testing, guaranteeing the appropriate properties of each final rubber product, whether an exercise band or an input for an automaker to use as bumpers. Click here to request a quote from NextGen Material Testing today!
Essentials of an Advanced RPA
Any advanced RPA tool tests for one or more properties. The most vital of these include: 
Electrical properties,
Resistance to permanent deformation,
Resistance to oils and gasoline,
Atoxicity,
Antimicrobials,
Antifungals.
How RPA Ultra Delivers on the Essentials and Beyond
The RPA Ultra rheometer offers a useful tool for studying and testing rubber cross-linking kinetics, specifically to determine cure time and develop vulcanizates. The use of this rheometer makes it simpler to develop vulcanizates by comparing various cure package systems. Use the RPA Ultra to help identify the underlying causes of common rubber processing and compounding problems. RPA Ultra helps you drive the variation out of your rubber manufacturing process to achieve exceptional quality control.
Advantages of the RPA Ultra
RPA Ultra provides a true custom turnkey solution advanced rheometer that offers the highest possible accuracy and ease in repeating results. This industry-certified rheometer solution offers a complete calibration solution with a free proof of concept.
Use this closed cavity moving die rheometer when you need unconstrained oscillation strain and a rotating lower die to achieve a frequency of up to 100 Hz. RPA Ultra measures both static and dynamic raw elastomer and rubber compound characteristics during the curing process.
RPA Ultra offers a few technological advances, including offering an increased shear rate range. Choose anywhere on a scale from 0.001 to 500 1/s. Use a high shear rate to model the extrusion process as it occurs during production processes.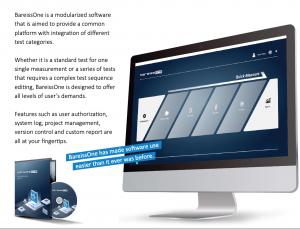 This advanced rubber process analyzer uses engineering advances to reduce slippage remarkably during the testing process. The capacity of the RPA Ultra's sealed biconical dies provides the advance to achieve the reduced slippage. 
The perfectly calibrated RPA Ultra advanced rheometer makes it easier to repeat tests and reproduce the same results without needing to constantly re-calibrate the machine. This advance provides significant time savings.
While the rheometer itself offers advanced functionality, NextGen Test also developed a new reporting software to make developing a findings report or presentation simpler. The company's BareissOne software comes with the RPA Ultra, providing software developed specifically to work with this rheometer.
Besides the new advances, the RPA Ultra also provides a range of features to assist with rubber process analysis. Let's consider the many features of RPA Ultra.
Features of RPA Ultra Advanced Rubber Process Analyzer Rheometer
This rheometer offers a bevy of advanced rubber process analyzer features to help you ensure the highest levels of quality control. The highlights of these features include:
• High-grade sheet material solid construction
• Film cartridge that enables test cavity continuous feeding
• Rotatable lower die that eliminates strain cap
• A 12-inch touch display with an easy-to-use user interface
• Intuitive menus with navigation through all available functions
• A multiple-sample tray
• RPA Ultra Rotational Lower Die (RPA Automatic Sample Loading System)
• RPA Ultra Fixed Upper Die
• RPA Ultra Film Cartridge designed for quick and simple roll reloading
• Retractable casters that make the device easy to move and easy to position and lock in place.
Regarding the dual-moving die rheometer design, the device offers a fixed upper die and a fully rotating lower die. The combination of these two rheometers offers unbounded oscillation strain.
The machine doesn't come with the automatic sample loading mechanism installed. You can choose it as an option though. Adding the automatic sample loading mechanism increases the testing capacity of the RPA.
RPA Ultra – Advanced Rheometer: What It Does
With its fixed upper die rheometer and lower moving die rheometer, the RPA Ultra lets you easily set the constant shear viscosity. Defining this parameter in the extrusion and injection molding process offers a greater understanding of the creation of an unvulcanized rubber compound. Choose from two test modes when using the RPA Ultra – dynamic and sustained shear.
How It Works
The key to the performance of the RPA Ultra stems from its continuous rotation mode. Bareiss DNA contributes this unique test mode to the device. This lets the machine provide precise steady shear viscosity modeling and reporting information.
What makes the RPA Ultra different from other rheometers?
The innovative design of the RPA Ultra offers many features that make it easier to use and extend its utility beyond its out-of-the-box capabilities. Add accessories to the rheometer to add to its utility. Its options include an automatic loading system.
Every RPA Ultra offers a film cartridge that continually feeds film to the test cavity and a rotational lower die that ends limitation on the strain. This functions in tandem with the upper die that's static. The unit offers a multiple samples tray, and you can move it easily where you need it using its retractable casters.
The device features clear, easy-to-navigate menus viewable on a 12″ touch screen that offers every function. This interactive touchscreen makes it simple to choose a test efficiently and run it. The RPA Ultra uses the BareissOne modularized software to power its capabilities.
The software offers one platform that integrates the various test categories. BareissOne designed the software to handle single tests or to let the user create a sequence of tests on a sample of rubber. The software also blocks unauthorized access by featuring and user authorization log-in system and maintaining a system log. Other software features include project management, version control, and custom reporting.
What Tests Does RPA Moving Die Rheometer Perform
RPA Ultra performs an array of tests from isothermal cure curve to steady shear viscosity. This device offers isothermal cure tests and plastic compound testing. Let's consider the full testing range of this unique rheometer
Isothermal Cure Curve Test
Ensure the quality of your rubber and elastomer processing by running an isothermal cure curve test and enhanced kinetics calculation. The test results include:
Torque (S'; S'')
Reaction rate
Conversion,
TanDelta as a time function.
Frequency Sweep Test
Run a frequency sweep test to determine the information regarding molecular weight and its distribution of rubber polymers. This includes an analysis of TanDelta for information on the viscous-elastic properties of die swell compounds or polymers.
Steady Shear Viscosity
Use the RPA Ultra to run steady shear viscosity tests to determine the real viscosity measurement. The RPA Ultra offers a range of shear rates, up to 500s-1. This steady shear method test lets the researcher measure viscosity independently from the Payne Effect. The resulting RPA steady share viscosity graph offers insight into one of the most vital properties of extrusion and injection molding – the constant shear viscosity. The RPA Ultra test helps you better develop your manufacturing process for an unvulcanized rubber compound by offering two test modes, one for dynamic shear, and the other for sustained shear. The device's rotating bottom die enables the limitless strain that allows these dual tests.
RPA Ultra Strain Sweep Test
The strain sweep test of the Ultra does include a Payne test in its strain sweep test. Run the Payne test at low strain amplitudes to determine filler content data and dispersion levels. This analysis of the filler or polymer networks displays in a graph. Using this test offers the rubber compound's reactions to a broad strain range including the linear viscoelastic range (LVE) and ranging to the LAOS. (The steady shear viscosity test handles the LAOS range though, so the tests don't duplicate data. 
Improved Wall Slip Tests
Wall slip sometimes occurs between the extruder wall and the flowing material when creating rubber compounds. Run wall slip tests using the RPA Ultra, made possible by its polished die set. The innovative design of the RPA Ultra lets you run a wall slip test with internal controlled pressure. Easily present the test results using the rubber process analyzer wall slip graph.
Rubber Process Analyzer Isothermal Test
The Ultra also enables you to conduct rubber process analyzer isothermal tests to obtain an isothermal test graph, uncovering essential data on your rubber compound. Set test parameters using the BareissOne software, including:
TC values 
Lowest torque
Maximum torque
Reaction time
Reaction rate.
The software displays the information in your choice of tabular or graphical format. 
RPA Ultra Non-Isothermal Test
Assess your rubber compound with a temperature sweep, also called a non-isothermal measurement test. This tests your sample's reactions to an array of temperatures. The BareissOne software includes a testing module for kinetic calculations and displays the test results in a graph.
Moving Die Rheometer Kinetics Test
Use the RPA Ultra to conduct a moving die rheometer kinetics test, an isothermal test offering the following data for each temperature: 
incubation duration,
reaction sequence,
conversion rate constant.
From these results, the BareissOne software lets you determine other vital variables, including incubation activation energies, conversion, and the conversion rate constant of three or more temperatures. Use these variables to calculate the rubber compound's heating time and improve the production process. The included software displays the data in a graph.
Comprehensive Frequency Sweep Test
Researchers can also use the machine to conduct a comprehensive frequency sweep test to graph the viscoelastic behavior and the rubber's molecular structure using a broad range of frequencies, including molecular weight distribution and molecular weight. The other results of this comprehensive frequency sweep test, include the following for each frequency:
Complex modulus
Loss modulus
Complex viscosity
Elastic modulus
Phase angle.
The software displays the test results in a graph.
Large Amplitude Oscillatory Shear (LAOS) Test
With the advanced RPA Ultra, you can run a large amplitude oscillatory shear (LAOS) test, which uses a strain sweep to assess a rubber compound's nonlinear viscoelastic behavior at various large amplitudes. The software displays an array of results for the user, including the long chain branching index, harmonic spectrum, and Q parameter. The software also displays a LAOS graph of the test results.
Advanced Rheometer Matrix Test
Finally, the RPA Ultra can also conduct an advanced rheometer matrix test, which holds one parameter, either strain or frequency constant, but adjust another parameter over a frequency range. The way the machine conducts this test, you get more data from one measurement. This comes from being able to alter both the strain and the frequency during this matrix test.
Extending the Use of the RPA Ultra with Available Accessories
The RPA Ultra offers a wide range of tests to help you ensure that your rubber meets every requirement of its intended use. Your specific projects determine which of the accessories you would need to extend the RPA Ultra's capabilities. Here's what its manufacturer offers.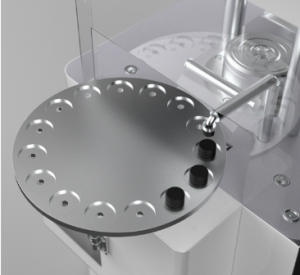 Replacement seals – When the upper or lower die seals wear out, replace them with original manufacturer (OEM) parts. These work to seal your RPA or MDR.
Tweezers – An essential in any lab, these OEM tweezers let you safely pick up rubber samples from the die.
Heat-resistant gloves – Another lab essential, protect your hands during these rubber compound tests using a pair of these heat-resistant gloves.
Cleaning brush – Remove leftover debris from both dies after each test using this wire-bristle cleaning brush specifically designed to work with the RPA Ultra. Cleaning between tests improves test outcome accuracy and affords you smoother testing operation.
Die groove pick – Another handy cleaning tool designed for use with this rheometer, use this die groove pick to clean the machine of material residue.
Replacement fan filters – Keep the rheometer's operations within ideal parameters by replacing its filters at appropriate intervals.
Melinex film roll – Use Melinex brand polyester film in your polymer and rubber tests. One roll of film measures 600 mm by 80 mm.
Dartek film roll – Used for contamination protection, Dartek nylon film offers a tough protectant for RPA and CCR high-strain testing.
You can also use other brands' equipment with this advanced RPA, but OEM equipment, when available, works best.
Tips for Best Results
The ODR should be set at an oscillation rate of 3 to 100 CPM and an arc of 3°.
A larger arc or a higher oscillation rate will cause heat buildup in the sample. When this happens, the instrument measures the curing profile at a higher temperature than that set, and the results are meaningless.
Developing RPA Ultra – Advanced Rubber Process Analyzer Rheometer
This German-manufactured rheometer offers the latest technology, developed by an expert in the field of rheometry, NextGen Test. Since the 1990s, the technology industry has attempted to update rheometer machines to speed testing, improve function, and create a machine that could handle a battery of tests.
Decades of research from a range of companies went into the creation of this rheometer. Monsanto Instruments made the first attempts in the early 1990s, but technical limitations thwarted their efforts at creating an RPA with a continuous rotation mode.
Although the RPA Ultra's warranty materials talk about its development in Germany, the Canadian-based company used the team approach in building a better advanced RPA machine. It used input from all three of its office locations and German research partners. This team approach delivered a best-in-class product capable of tests that other machines can't run due to its dual dies system.
The Company Behind RPA Ultra Advanced Rubber Process Analyzer
Headquartered in British Columbia, the Vancouver-based NextGen Material Testing, Inc. creates testing and measurement equipment for medical laboratories and imaging centers. Besides innovative rheometers, it manufactures mounting equipment, mold kit preparations, and other quality control testing devices.
The NextGen team combines Canadian researchers with members of their California and Michigan research offices and German research partners. The company is best known for its array of testing devices including the:
GenWyze Wyzenbeek Abrasion Tester
GenRebound Vertical Rebound Resilience Tester
Taber Abrasion Tester
Digital Densimeter Systems
Ross Flex Tester
GenSalt Salt Spray Tester
Oscillating/Automatic Disc Rheometer (ODR)
GenNBS NBS Rubber Abrasion Tester
GenMooney Mooney Viscosity Testing Machine
GenDale Martindale Abrasion Tester
GenFreeze Freezing Tester
GenCrock Electric Crocking Tester
Discoloration Meter
Demattia Flex Cracking Tester
DIN Abrasion Tester
Burst Strength Tester for Fabric
Akron Abrasion Tester
Classic Analogue Shore Durometer with Test Stand Options
Advanced Portable Shore Durometer System with Test Stand Options
Automatic Shore, IRHD and VLRH Hardness Testing System.
This bevy of options from NextGen Test covers every unique test your rubber compounds need.
Use these devices in combination with RPA Ultra to quality test your rubber and rubber compounds. NextGen Test understands that quality control goes a long way to improving overall processes. Use the results from these tests to improve your manufacturing processes and create a less fallible creation process to improve rubber quality from its inception.
In Conclusion: Why Choose RPA Ultra
The NextGen Test and BareissOne partnership has taken RPA testing beyond the 21st century, accomplishing what companies like Monsanto had worked on for more than three decades. Make your rubber products testing process easier, quicker, and more productive. The RPA Ultra tests and reporting results offer insights that you can use to improve product quality and your company's manufacturing processes.
Use the NextGen Test RPA Ultra rheometer to conduct more than ten vital tests to determine data related to kinetics, amplitude, and much more. This analysis provides you with the foundation for other analyses, including the variables needed for further calculations.
In one workhorse of a machine, your lab can obtain the data of ten machines of the past. Even better, the lightweight design of the system and its retractable casters mean you can reposition it wherever you need it in the lab or the manufacturing floor. Use it in presentations or demonstrations. It runs on a typical current and a single individual can move it.
Choose this advanced rubber process analyzer rheometer when you want to replace your current lab equipment. Vault your lab or manufacturing plant into the future with this advanced RPA rheometer.
Choose NextGen Test's RPA Ultra to revolutionize your rubber products and manufacturing process. Make NextGen Test your go-to store to buy rubber and rubber compound testing equipment. Request a quote from NextGen Test today.