NextGen offers several models of robust and efficient mortar mixers. All models of our cement mortar mixing equipment are high quality machines that meet international standards for mortar preparation and safety. Our product line includes three varieties of mixer: digital, automatic programmable, and fully automatic programmable mixers. Browse our selection below for details on our electric mortar mixers.
NG-DigiMix – Digital Mortar Mixer
The NG DigiMix is a digital table-mounted concrete mortar mixer featuring planetary mixing action. The included bowl and beater are stainless steel in compliance with EN standards. This machine is optimized for operator safety, automatically stopping when the bowl is not secured in place. It also stops when the grill is opened, in compliance with CE requirements. The machine also has an emergency stop button as an extra safety measure.
This user-friendly digital mortar mixer includes a dedicated keyboard control and display which allows the operator to use both user-defined and standard mixing speeds. The mixing speed range of this machine is 30/10 to 380/165 rpm.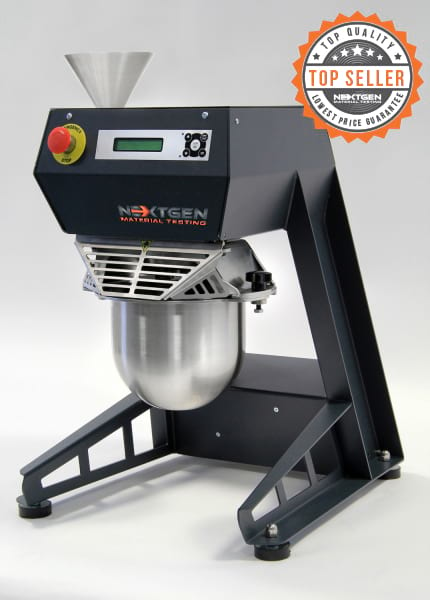 NG-AutoDigiMix – Automatic Programmable Mortar Mixer
The NG AutoDigiMix is an automatic programmable concrete and masonry mortar mixer. Like the DigiMix, this machine is table mounted, features planetary mixing action, has a removable stainless steel bowl and beater, complies with safety measures, and offers a user-friendly keyboard display. This automatic mixer can save prior mixing procedures and create new ones, increasing efficiency and ease of use for the operator.
The AutoDigiMix also features an open top sand hopper, making it easy for operators to add sand manually during mixing. This machine can also process additives or admixtures. The continuously variable speed of this mixer adds to its versatility. Depending on the consistency of the mix, the speed range of the AutoDigiMix is 30/13 to 380/165.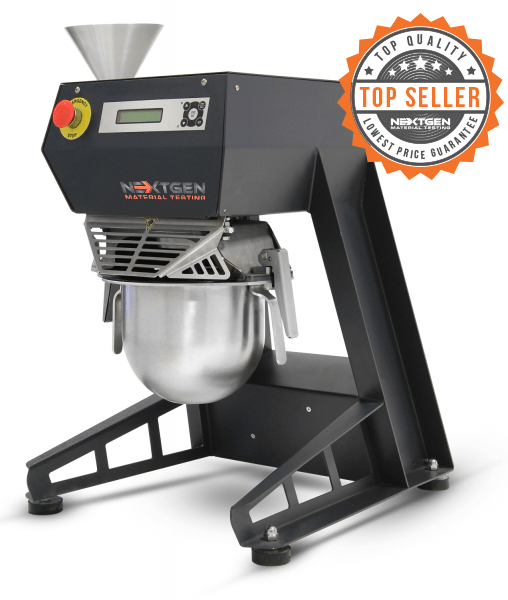 NG-AutoDigiMix 2 – Fully Automatic Programmable Mortar Mixer
The AutoDigiMix 2 is a fully automatic programmable mortar mixer that is capable of a wide range of mixing cycles for research and material testing. The top of the line in quality and durability, this mixer's user-friendly interface is convenient for operators. It meets all standards for safety and includes a transparent safety bowl cover.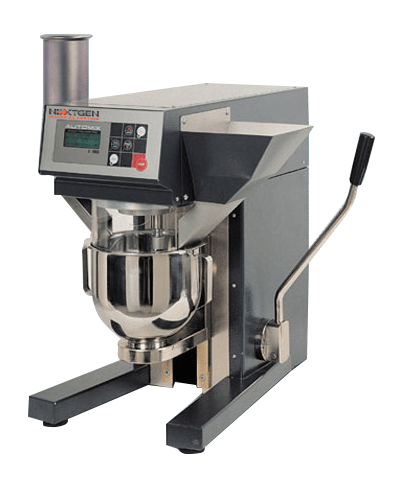 Capable of running automatic testing cycles, the AutoDigiMix2 features four programmable cycles that meet DIN and EN standards and can store an additional ten operator programmable mixing cycles. This ability to store and formulate exceptional mixing cycles makes it suitable for a broad range of mortar mixing applications. The automatic sand dispenser and additional dispenser for manual addition of water and admixtures contributes to its convenience and ease of use. This machine also features an acoustic signal to alert the operator to various cycle steps. The speed range of this mixer is 140±5 to 285±10 rpm.
Our line of digital mortar mixer cement equipment is comprised of products suitable for both simple and complex mixing applications. Whether your company is in the market for small volume mortar mixing equipment or a machine capable of complex mortar mixing for research and testing, NextGen has digital mortar mixer cement testing equipment that will meet your company's needs. Contact us today to receive a quote on the digital mixer that is suits your mixing purposes.