Digi Test II is hailed as the best and most reliable hardness testing equipment system. It tests Shore, VLRH, and IRHD hardness. It is also lauded for its superior accuracy when it comes to its readings.
This digital durometer comes with four major components: test stand, electronic unit, loading module, and the interchangeable testing heads.
The test stand is where all the components are installed. The electronic unit serves as the main display and control panel for the user. It provides basic information such as feature selection, measurement method, user details, test duration/time, and other measurement specific testing details.
DKD/DAkkS Certified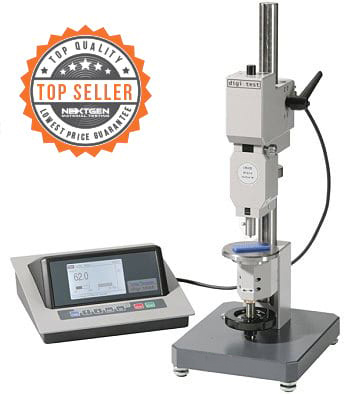 The Digital Shore durometer system is officially certified by DKD/DAkkS. Deutscher Kalibrierdienst or Deutsche Akkreditierungsstelle GmbH is an accreditation body in Germany. Through the EA or the European co-operation for Accreditation, DKD/DAkkS certificates are recognized worldwide.
They are an authority when it comes to measuring equipment calibration. Primarily, it provides calibration services and certification to DC resistance, DC voltage, DC current, temperature, and pressure testing devices.
The Digi Test II certification proves that the Digi Test II satisfies the national standards.
NextGen Material Testing
The Digi Test II is designed, manufactured, and sold by NextGen Material Testing. The company specializes in creating modern testing equipment with ease of use in mind.
Some of their main clients are included in the Fortune 500 companies. They also develop equipment for and supports educational institutions, as well as different government facilities.
The company is headquartered in Vancouver, Canada. They also have a satellite office in Hawthorne, California.
The company offers various services to its clientele. This includes:
Training Service
Testing Service
Device Testing Service
Calibration Service
Recalibration Service
Maintenance Contract Service
Testing Coverage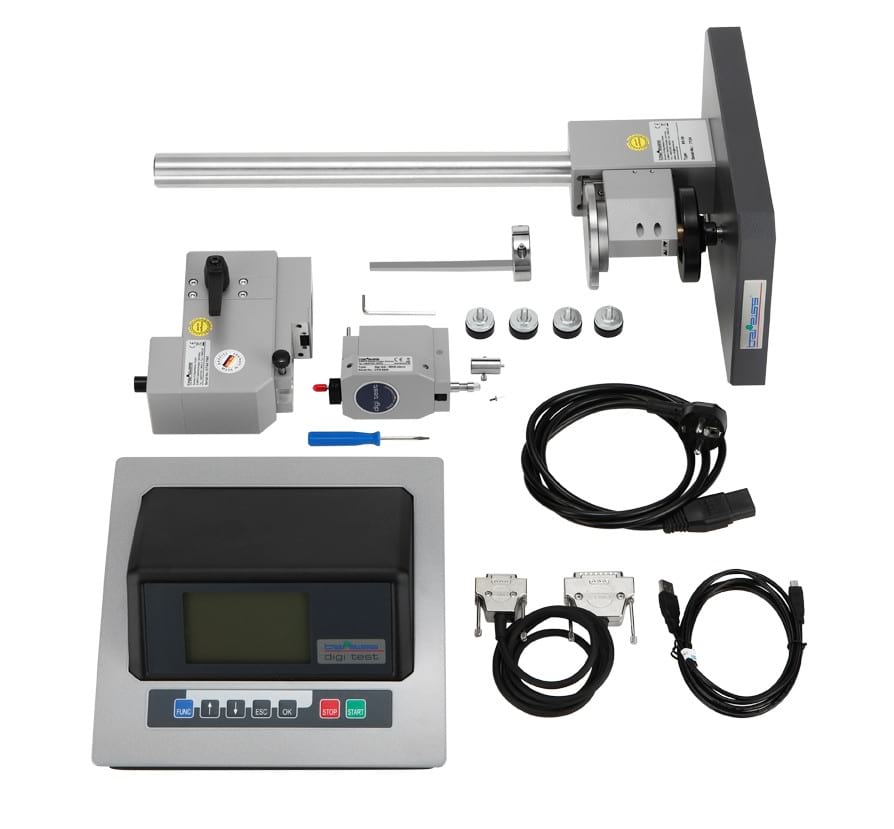 You can use the Digi Test II on a wide array of items as long as the materials of those items fall under the Shore, VLRH, and IRHD tests.
The Digi Test II can also test flat, concave, and even convex surfaces unlike testers from other rubber hardness tester manufacturers. Most hardness testing equipment or system only allows the users to test materials with flat surfaces.
The product uses its automatic surface detection technology to pull off this feat. Together with its surface detection technology, its customizable indenter length makes it possible to test your items in almost every orientation possible. Its size will not be a problem as long as it is not bigger than the automatic IRHD hardness tester itself and its automatic shore durometer stand.
Positioning Devices and Sample Holders
Aside from having a customizable indenter length, Digi Test II can also be ordered with a customized item holder. Basically, this means that the range of products you can test with the bench top durometer system also depends on your order.
When ordering, make sure to talk to NextGen's sales team about your purpose for the product so that they can customize everything for you.
Digi Test II Usage and Installation
There's no steep learning curve when it comes to using the Digi Test II. Set up is also quite easy as its components can be assembled and snapped together within a few minutes. Being a plug and play device makes it one of the most portable hardness testing devices out there in the market.
Once the primary components are set up, all you need to work on is changing the measurement component. These are fairly easy to replace. Just position and fasten the knurled nut of the unit.
Once the measurement unit has been set, the electronic unit will begin detecting it and would automatically make the necessary adjustments to its configuration.
There are eight measurement methods that you can use in Digi Test II. They are:
IRHD L: Used for materials that exhibits Hysteresis
IRHD N/H/L Used for deformable plastics, soft rubbers, and other highly flexible and elastic materials
Shore 00/000: Used for cellular rubber, foam rubber, sponge, silicone, and materials that are gel like and displays Hysteresis
Shore A/B/0: Used for materials with concave and convex surfaces
Shore D/C/D0: Used for materials that are shaped
Micro Shore A: Used for thin materials (1 mm)
Micro Shore D: Used for thin materials (1 mm)
VLRH: Used for cellular rubber, foam rubber, sponge, silicone, and materials that are gel like and displays Hysteresis with a thickness of 1 mm
NextGen After Sales Commitment and Support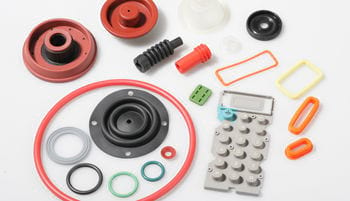 NextGen's assistance does not end once you receive your product; this is unlike other shore hardness tester manufacturers. You can always get in touch with the company's technical representatives when it comes to any concern related to the Digi Test II and the processes involved during its use.
The company promises its users that it will divulge all the information you need to make sure you can take full advantage of the usefulness and power of the Digi Test II.
NextGen is also happy to receive any questions you have even if you have not bought any of its products. Feel free to contact them and experience its exceptional customer service and support.
What Are Material Hardness and Strength?
Hardness is a property that allows a material to be resistant to scratches, indentation, penetration, and deformation. This property is always critical to most engineering projects.
To put it in simple words, hardness is a material's quality that determines how much pressure it can take before it becomes physically deformed or damaged.
People may attribute hardness as the main basis of a material's strength. Unfortunately, hardness is just a part of it. Hardness can be tested in a lot of ways. And one of those ways is using the Digital Shore durometer system.
Note that using tests only provides empirical data of a material's specific traits. It does not immediately equate to the material's true strength since many other traits also contribute to its overall strength.
For example, two materials were tested using Digi Test II with the same measuring head. The tests results were the same. However, the results do not immediately make Material A's strength and Material B's strength equal.
Why Use Hardness Test?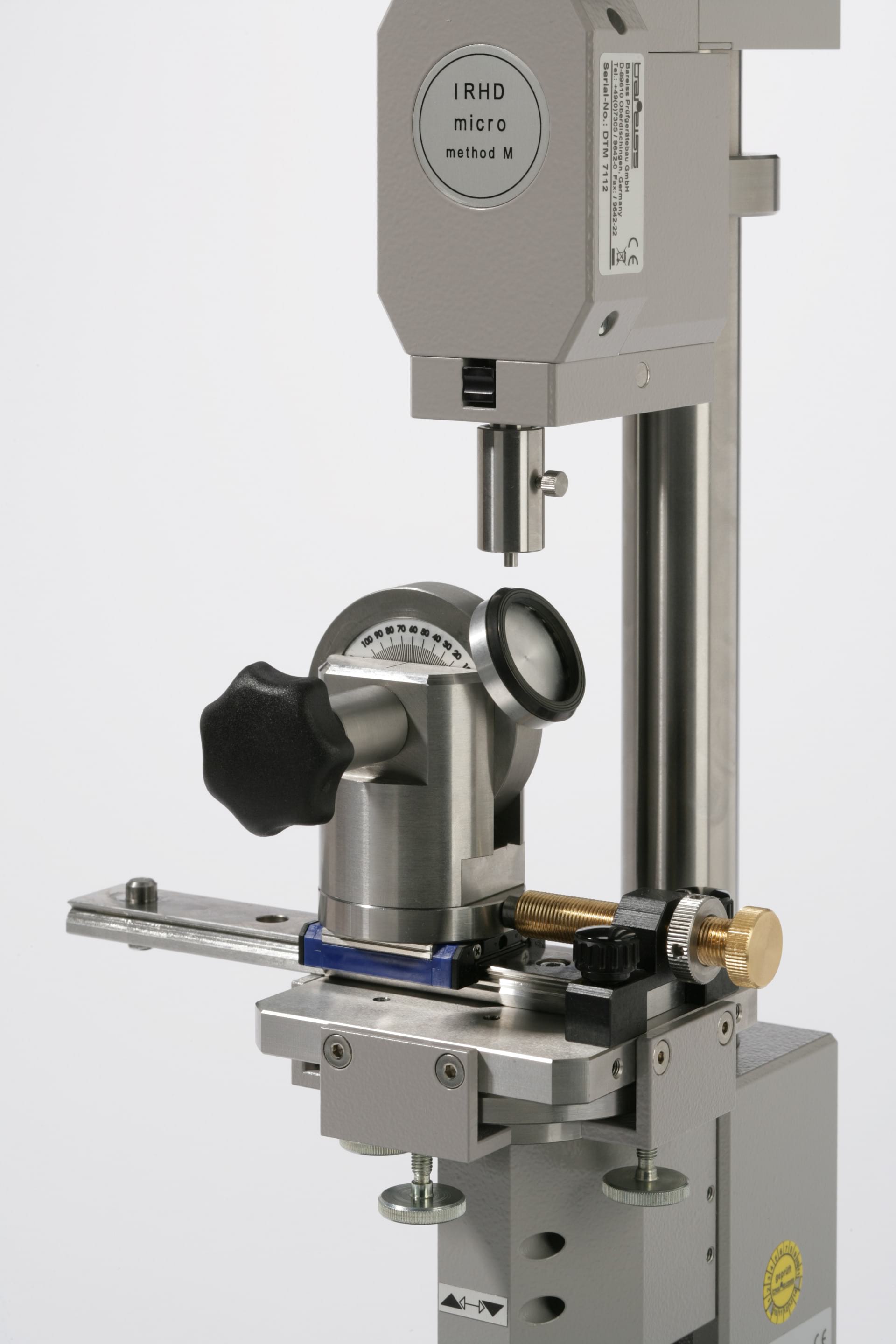 Hardness test is important in quality assurance tests, especially in the development of superior manufacturing techniques and production of advanced materials and products.
Thanks to the fast progression and development of technology, improved and better versions of products are developed yearly. They are made through the use of innovative and ground breaking technologies.
However, new materials cannot immediately pass important quality assurance tests such as the test of time. You cannot just release a product in a market that will immediately break once it is used.
Because of that, knowing the material's behavior, hardness, and strength before it is used is crucial in the manufacturing business. This is also the reason manufacturers set up a controlled environment, apply stress tests, and perform hardness tests on their materials and products before they even see the light of day.
Unfortunately, hardness testing is a huge challenge. Not one equipment can test every material available. Many factors such as size, weight, texture, and material surface makes it difficult for one testing system to provide the necessary hardness data alone.
In addition, there are many testing methods out there. And a material can warrant different testing procedures and methods.
Other factors include material geometry, thermal behavior, and type. Because of those factors, Digi Data II is a vital equipment to have.
It comes with customizable bench top durometer stand and holders, customizable indentation, and changeable measurement heads. It also has the ability to upgrade to any additional shore testing need at a later time.
Request quotation today to take advantage of our end of the year deals today.