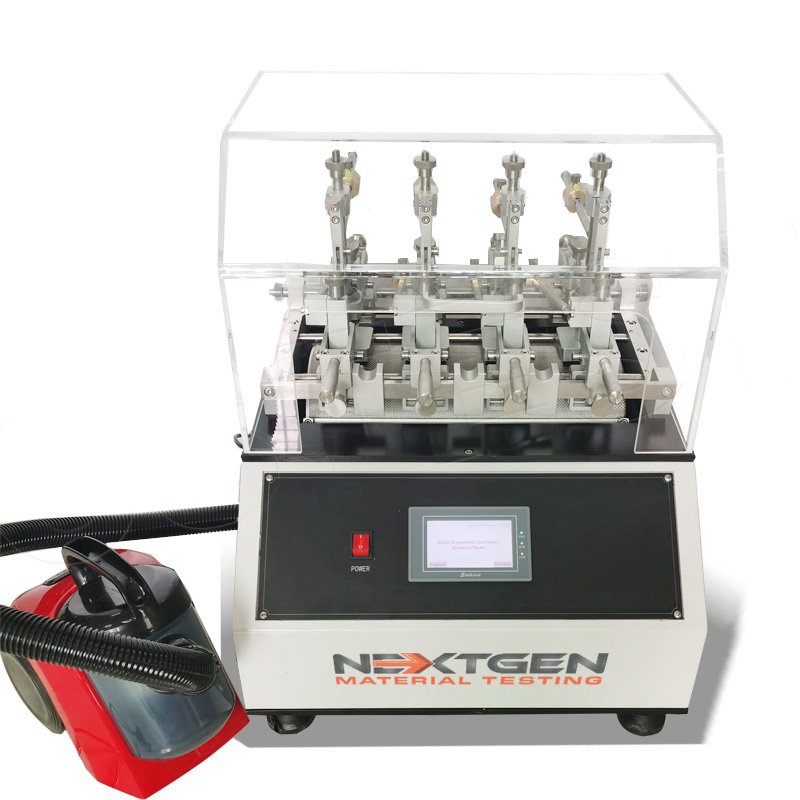 With the growing demand in the manufacturing industry, producing highly durable products is key to staying on top of the competition. Therefore, it's important to consider using certified testing systems for reliable results. So, what are these abrasion testers, and why are they essential?
If you want to determine the durability of leather, textiles, metals, and fabrics you're planning to invest in, the Wyzenbeek rating test is the method to use. This is essential for companies and manufacturers that focus on producing top-quality products with a longer lifespan.
For many products, a well-developed testing system helps guarantee comparable test results to allow businesses to show they meet the performance standards in the industry. More importantly, proper testing procedures give companies a competitive edge so they stay ahead of competitors.
When Was Wyzenbeek Test First Developed
In the early 20th century, Andrew Wyzenbeek developed a technique to test the strength of fabrics. The inventor built a device that rates the number of double rubs that a piece of fabric can resist before tearing. Typically, the rating is indicated in the label of the fabric.
An adequate durability rating for domestic use ranges from 15,000 to 20,000 double rubs. On the other hand, the required rating for heavy use is 40,000 double rubs, especially for office chairs. For textiles that receive constant use such as school and theater seats, the highest rating is 100,000.
This durability rating method is now known as the Wyzenbeek abrasion test. Often, it is used in manufacturing high-quality furniture with upholstery-weight fabric materials like leather and vinyl. So what are the types of resistance tests that you can consider for your project needs and requirements?
Different Types of Abrasion Tests
Whether you're determining the abrasion strength of stitched seams, leather, vinyl, fabric, textiles, or other materials, the Wyzenbeek abrasion test method is the ultimate solution. However, there are different types of tests involved in this procedure.
By knowing your options, it's easier to determine which type of abrasion test best suits your manufacturing requirements. The importance of using the right testing system is that you'll be able to test the properties of textiles, and see if they meet your standards.
The testing process involves rubbing the fabric back and forth to determine wearability. There are many factors considered in the results such as usage, cleaning, maintenance, furniture design, finishes, weaves, and fiber content.
The durability and strength of fabrics also involve a complex combination of performance tests including tensile strength, oiling, seam slippage, and usage. The abrasion tester is a four-station oscillatory machine designed to determine the durability of textiles and other manufacturing materials.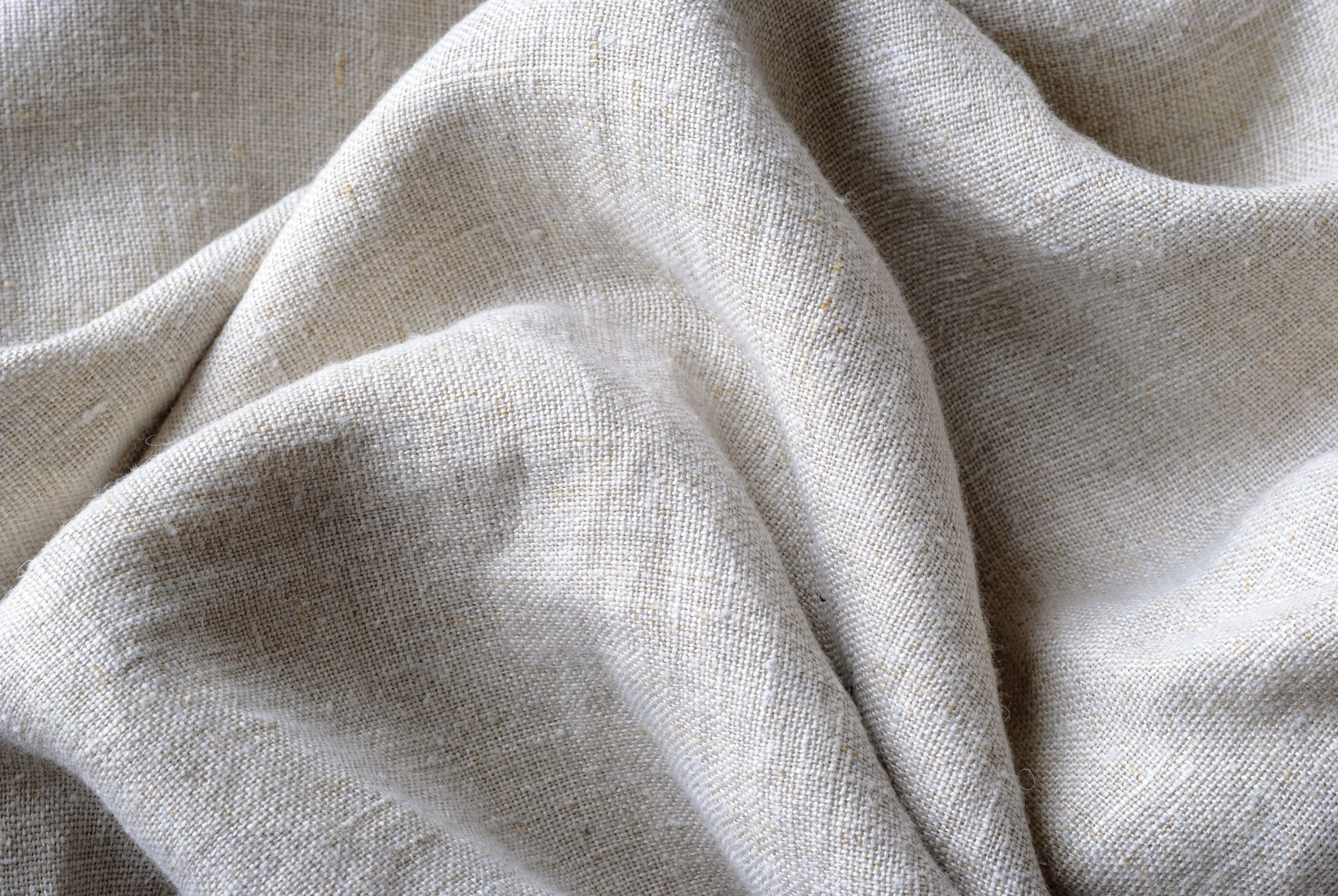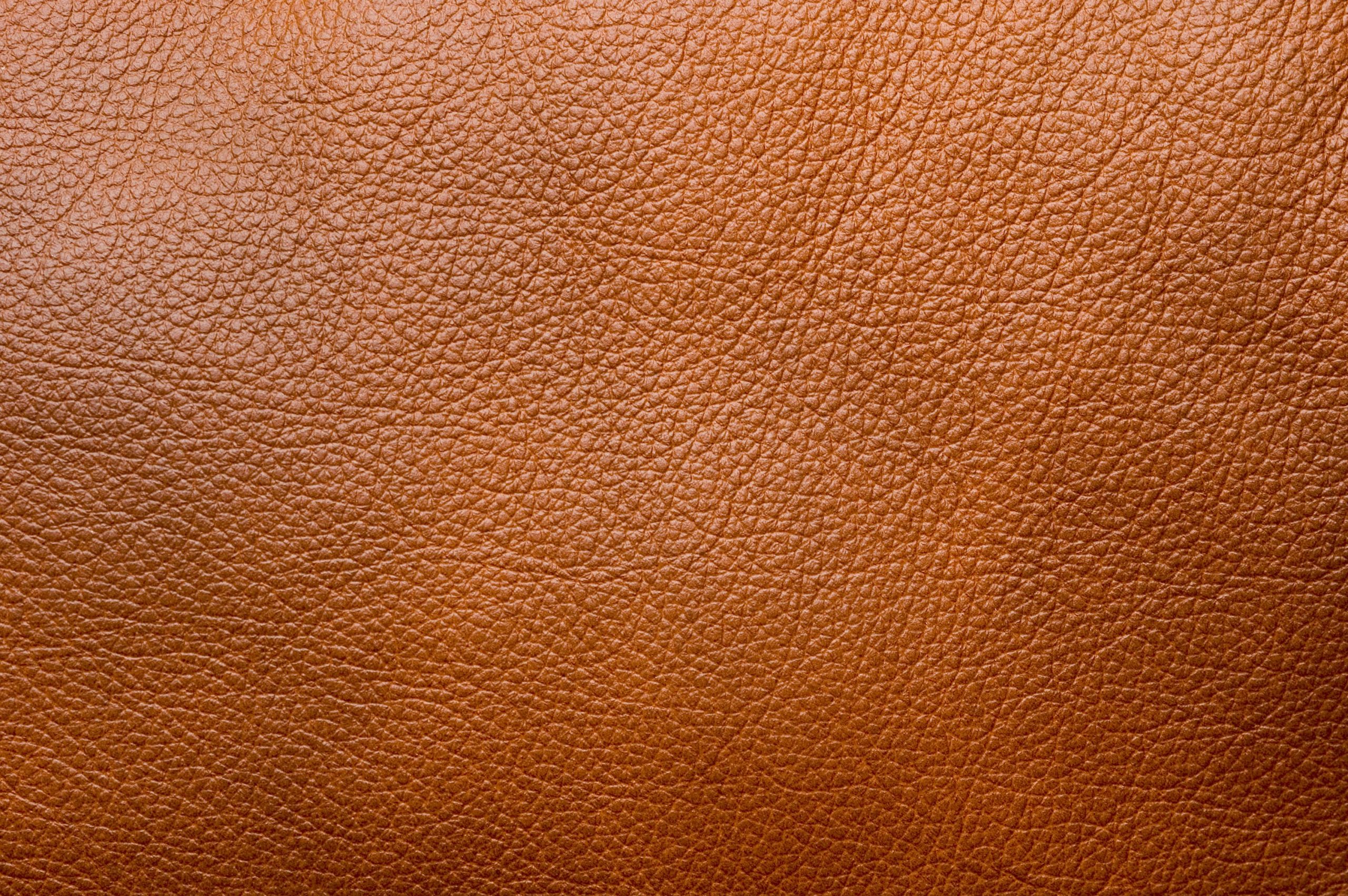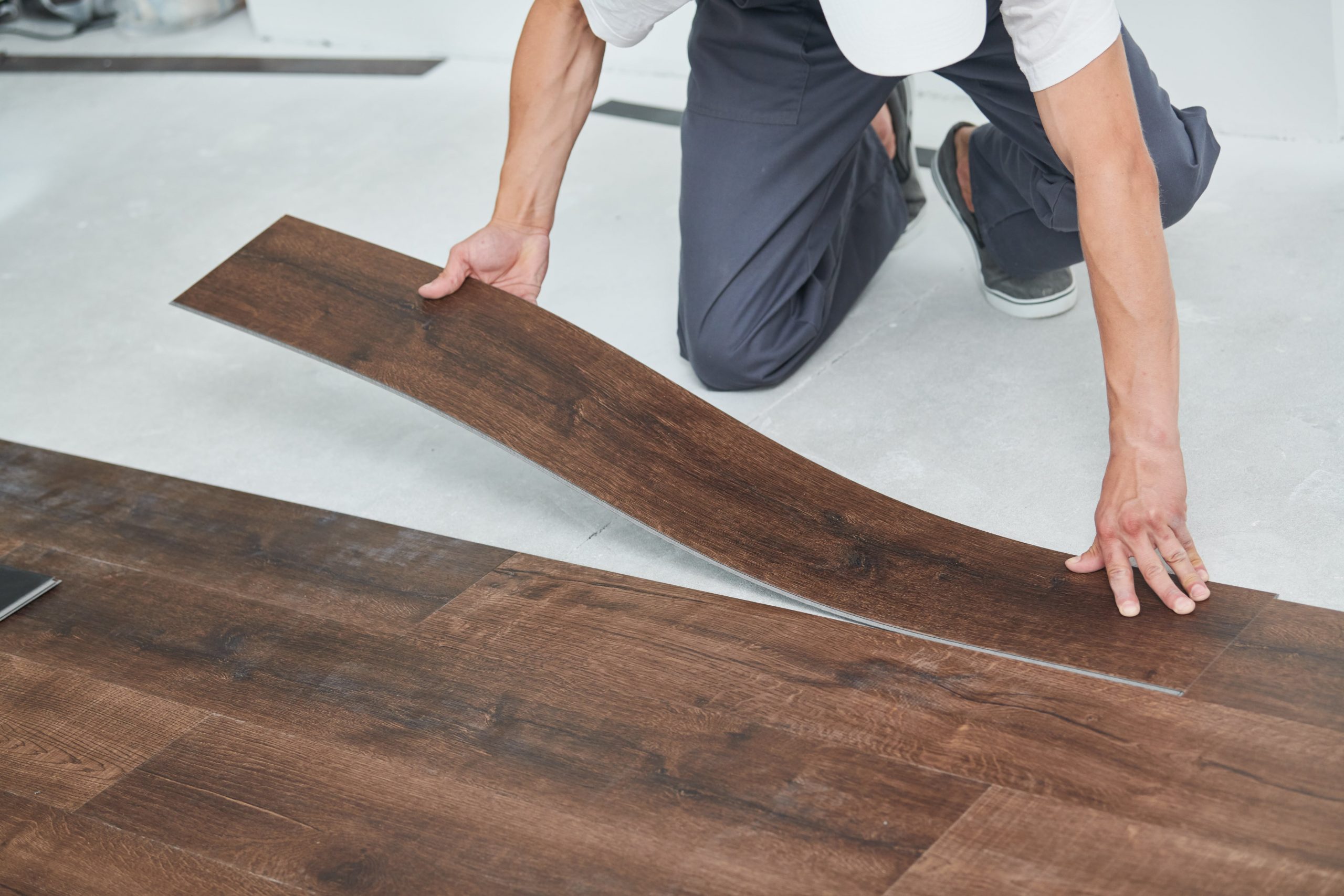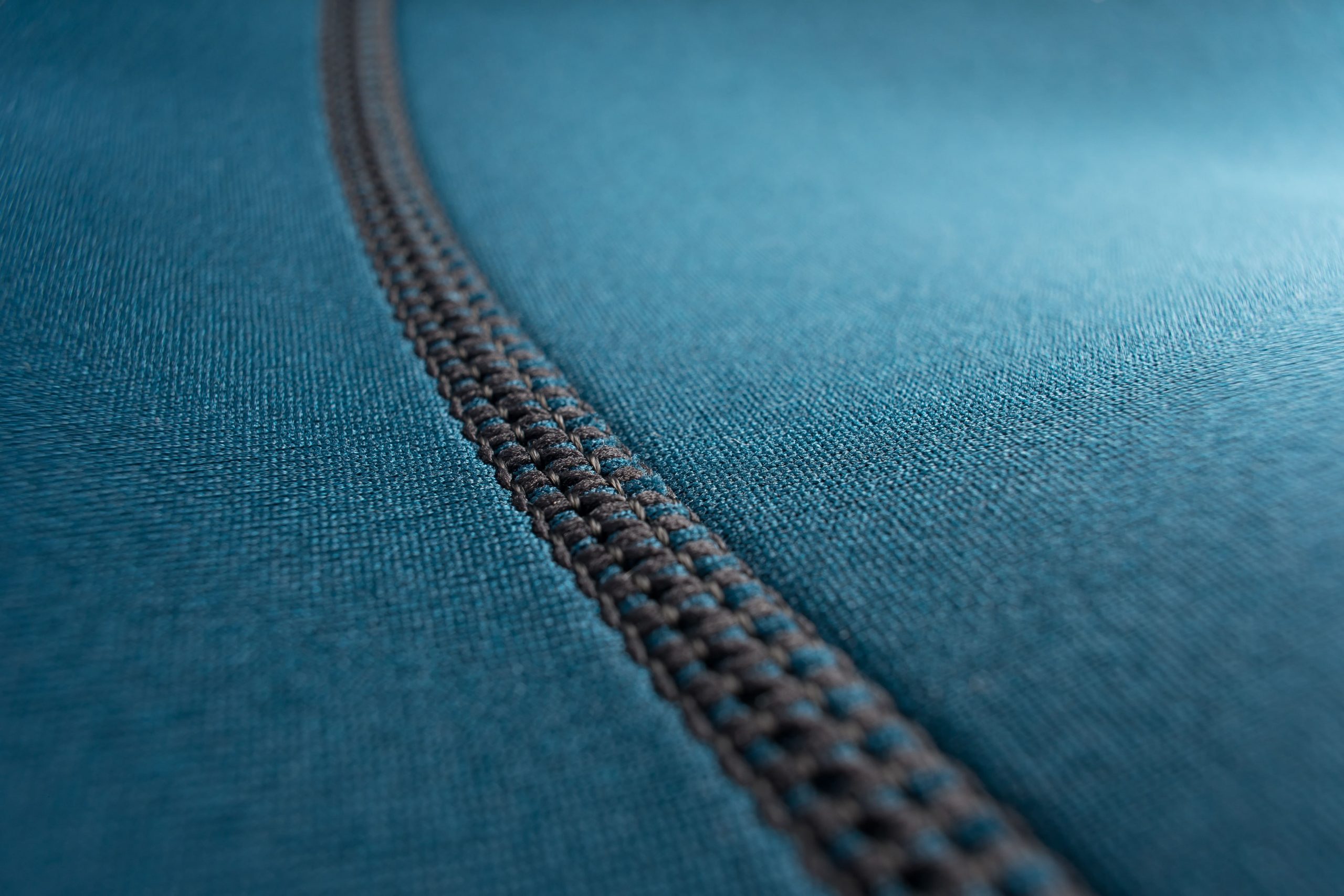 The stations include a sample taut and use contoured foams that apply pressure. The abradant made with a wire mesh screen or duck cloth is attached to the oscillatory drum while abrading the samples for a certain number of cycles.
Each station has a dedicated specimen taut with different foam pad settings to achieve the prescribed pressure. Individual abrasion test specimens are cut from the warp while rubbing the weft back and forth through the wire mesh screen or duck fabric as the abradant.
When two threads or yarn are broken, that means the testing has reached the endpoint. The endpoint may also be reached when there's a total of 100,000 rubs or appreciable wear occurs.
It's important to check the specimens whenever they reach 5,000 double rubs. Also, check them when the endpoint is reached due to failure. The tester draws back to the preceding 5,000 double rubs as the result of the durability strength. Therefore, the results are reported with increments of 5,000 double rubs.
With a multitude of abrasion tests available, it's challenging to choose from the options since each specific type of test has its nuances. Following is a list of the different types of abrasion tests that manufacturers can consider in their production requirements:
Rolling abrasion test. This is also known as the three-body wear test wherein abrasive debris or particles are rolled between a contacting substance and the surface.
Mar abrasion test. In this testing method, permanent deformations occur on the surface. They are not ruptured, but they tend to change or disfigure in appearance.
Sliding wear test. This method involves two solid bodies or samples that are generated in a reciprocating movement.
Two-body abrasive wear test. Hard particles from a specimen are forced against a solid surface while moving along with it.
How Each Test Is Performed
Knowing which abrasion test method you should use is an important step to identifying which tester is suitable for your application. In most cases, however, advanced materials outpace the development of test methods today.
In a span of over a hundred years, a lot of abrasion testing methods and machines have been invented. Fortunately, there are now standardized procedures available for different industries that require a specific type of test.
If you're not sure which abrasion testing system or procedure to use, you can contact research industry groups to know the best abrasion test procedure for your business. Some established organizations that devise testing standards are ISO and ASTM International.
Below are the different types of tests and how they are conducted: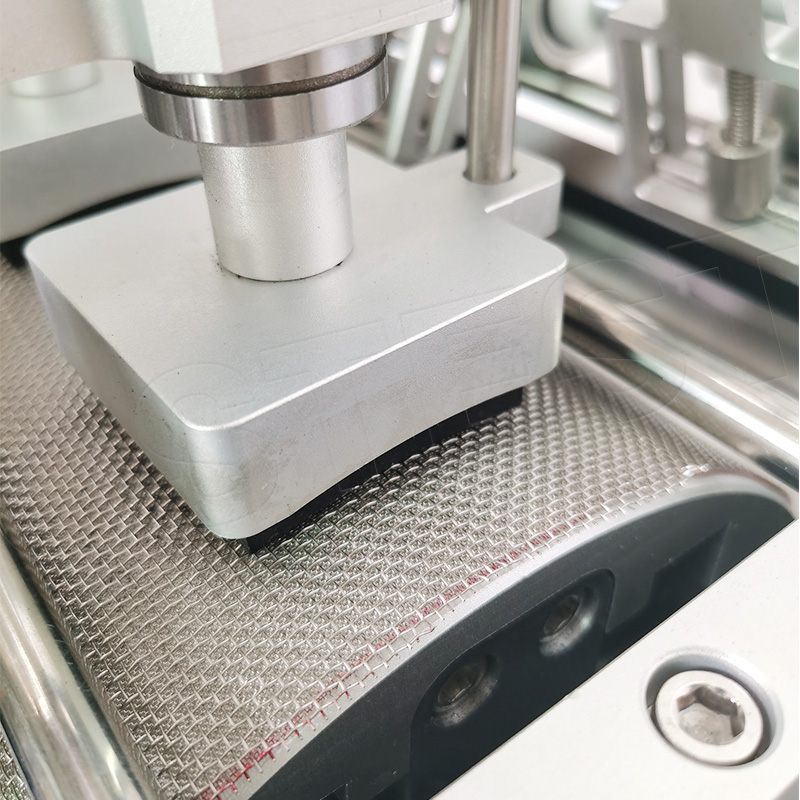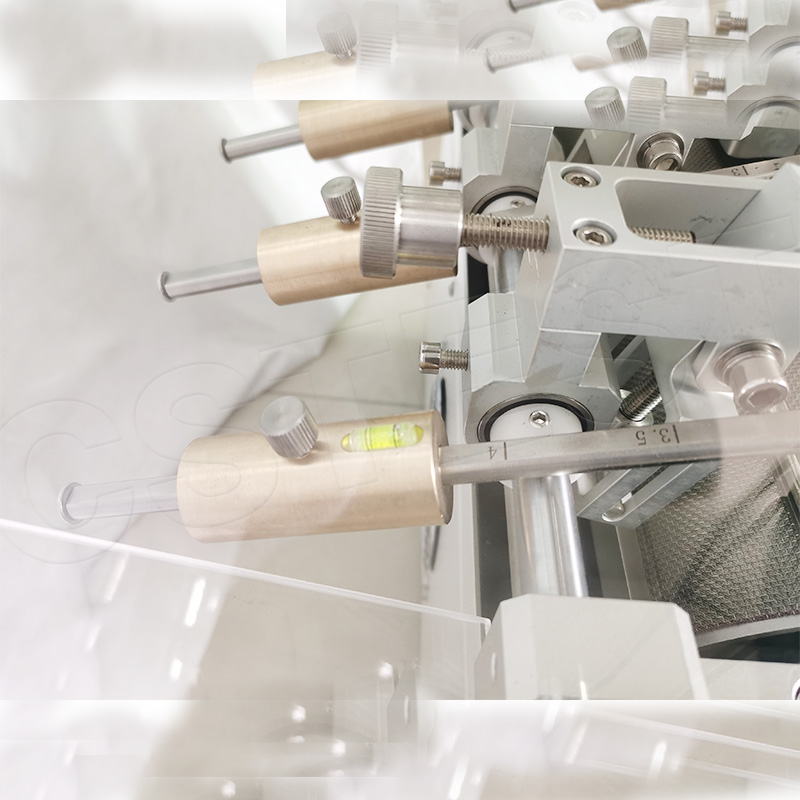 ASTM D4157. This testing procedure is a standardized method of the American Society of Testing and Materials. It is used to measure the ability of textiles to resist abrasion with the help of the oscillatory cylinder technique.

Today, ASTM D415 is more commonly known as the Wyzenbeek abrasion test. This resistance test method is used to assess the potential lifespan and durability of textiles for upholstery utilization.

The testing scope includes cutting test samples from the warp and rubbing the weft back and forth. While holding the samples in a stationary position, an ACT-approved cotton duck cloth is also rubbed backward and forward against the samples.

For low-melting fiber and olefin materials, it is recommended to use the wire screen abradant. One double rub is equal to one back and forth motion, which is considered the standard way of measuring abrasion and rating the results.

In this testing method, the samples should be checked after every 5,000 double rubs. At the same time, check for damage. Make an assessment to rate the testing process. There are three ways to conclude this test method: when it reaches 100,000 double rubs, when there is obvious wear, or when two threads break.

ASTM D3597. This standard testing method is designed for woven upholstery fabric including tufted, flocked, or plain commonly used in manufacturing indoor furniture.
The purpose of this test is to determine material properties using procedures such as a tear or breaking strength, dimensional change, surface abrasion, resistance to slippage, colorfastness to light and water, flammability, back coating durability, and other requirements.
The results should recognize that the fabric materials can be manufactured using an unlimited number of collections of construction factors such as mechanical and chemical finish, yarn number and twist, fiber percentage, type of fiber, and pick count.
ISO 12402-7. This test determines the abrasion resistance properties for leather cloak, textiles, and leather to understand how to improve product quality. It involves mounting a strip of fabric onto the clamp while applying pressure on the sample.
Abrasive media is installed on the abrasion platform with a circular arc shape to test the sample while a certain pressure is applied to it. The abrasive platform tests the sample fabric by rubbing it back and forth. After the prescribed cycles, the sample is assessed based on its breaking strength.
There are four working stations to support more samples at each testing time. After the test is finished, the electronic count automatically stops and then checks results.
SAE J1948. This abrasion testing method is used to determine snagging and abrasion resistance for automotive leather, vinyl, and bodycloth. It measures the durability of the fabric against metal mesh friction movements or standard friction media.
In addition, SAE J1948 is also applicable when testing textiles for standard friction metal or medium surface friction. It determines the wear-resisting capacity of materials including furniture woven fabrics and car decoration leather.
LP-463KB-06-01. This abrasion test method is also known as Stellantis, FCA, and Chrysler method. It's specifically designed to comply with standard electrical and safety requirements including the use and selection of electrical components, safety features, and mechanical components.
The safety features cover every moving part in the tester while using double-acting safety mesh. It stops the tester once the cover is lifted and the exterior door interlock to support the lower box entry.
Important Features of Wyzenbeek Abrasion Testers
There are so many designs of abrasion testers to choose from, but the following are the common features of a classic Wyzenbeek tester:
Stainless steel and aluminum construction for durable mechanical components.
Long-lasting anodized finish and powder coating.
High-quality brush-less electric motor system.
Various supply voltages are specified during purchase.
Adjustable test and jog speed control settings.
Programmable rater controller including an automatic stop mode.
Industry-leading precision bearings with 1-year warranty guaranteed.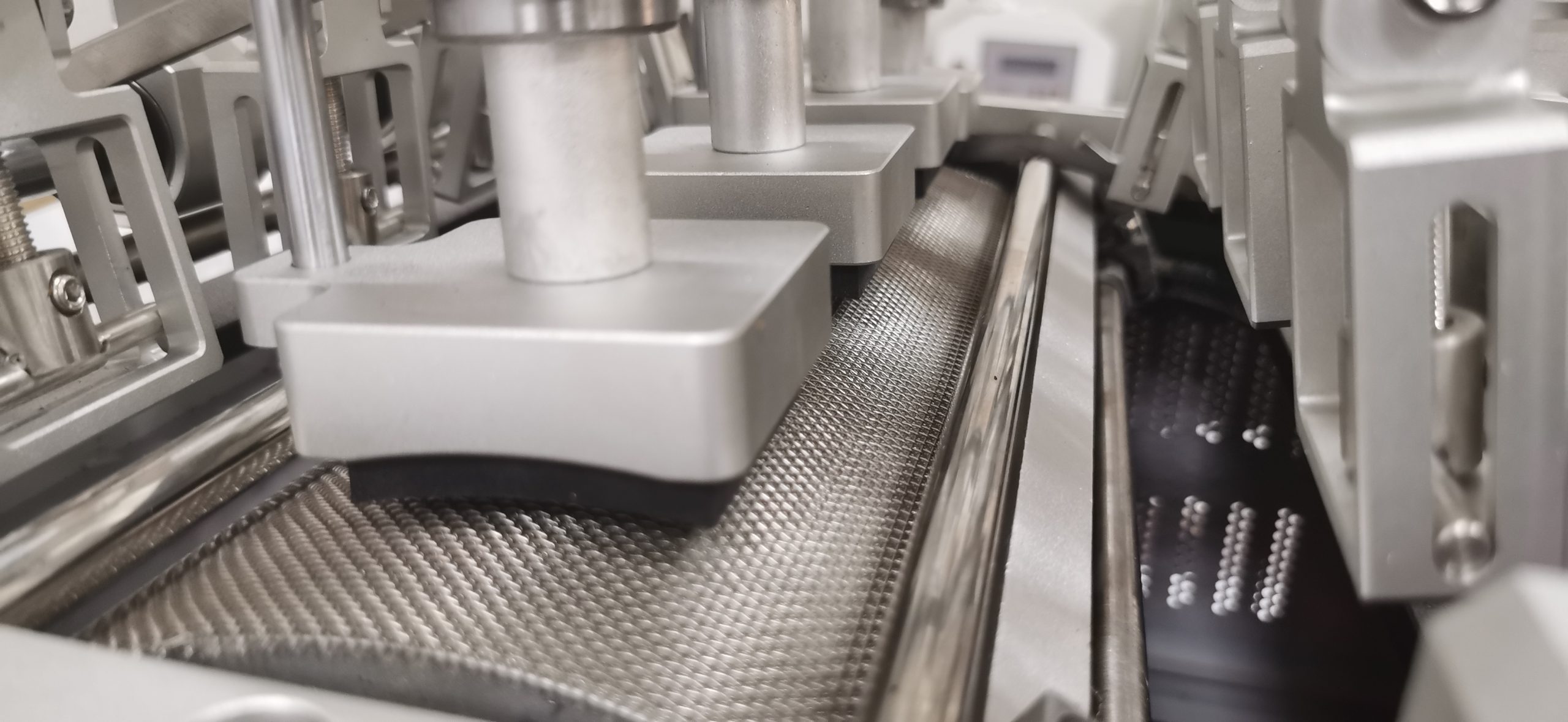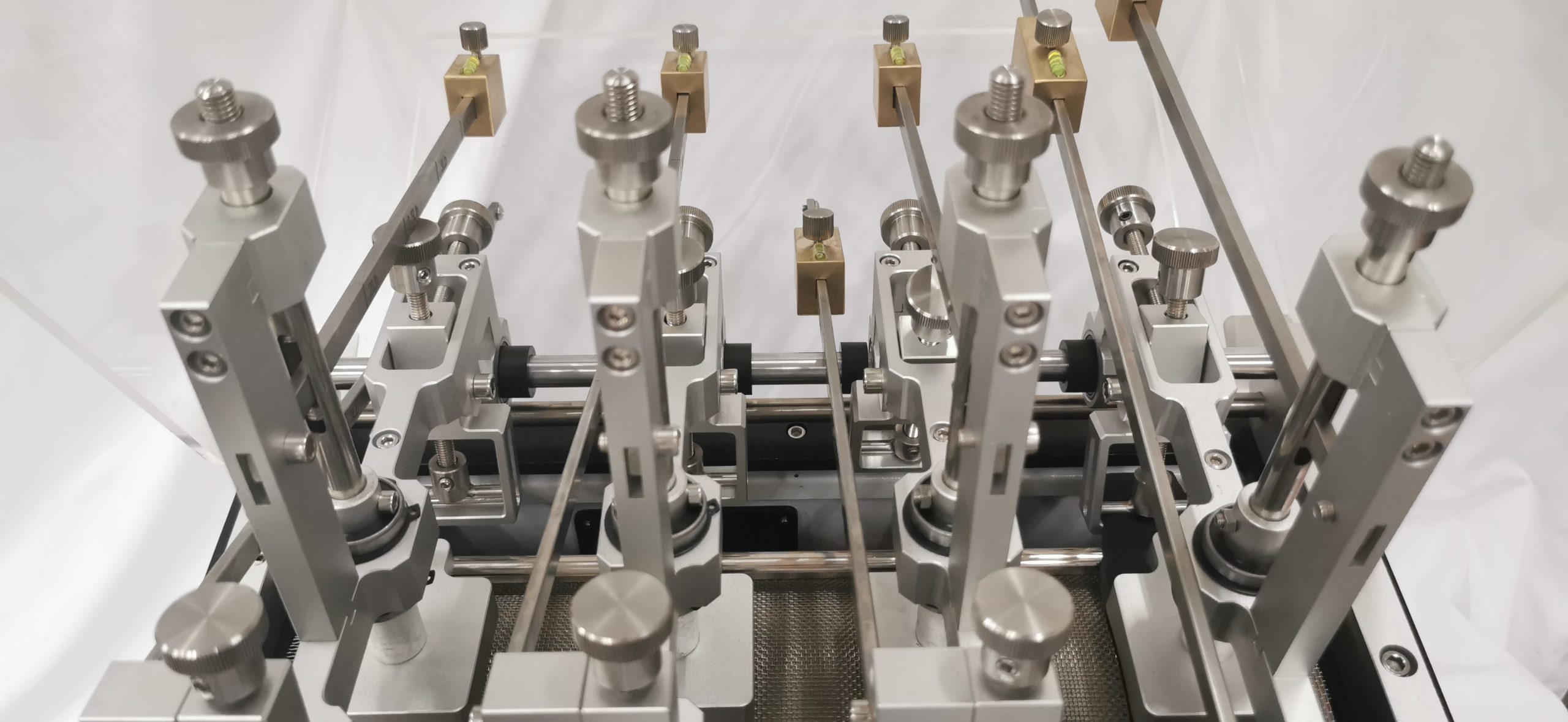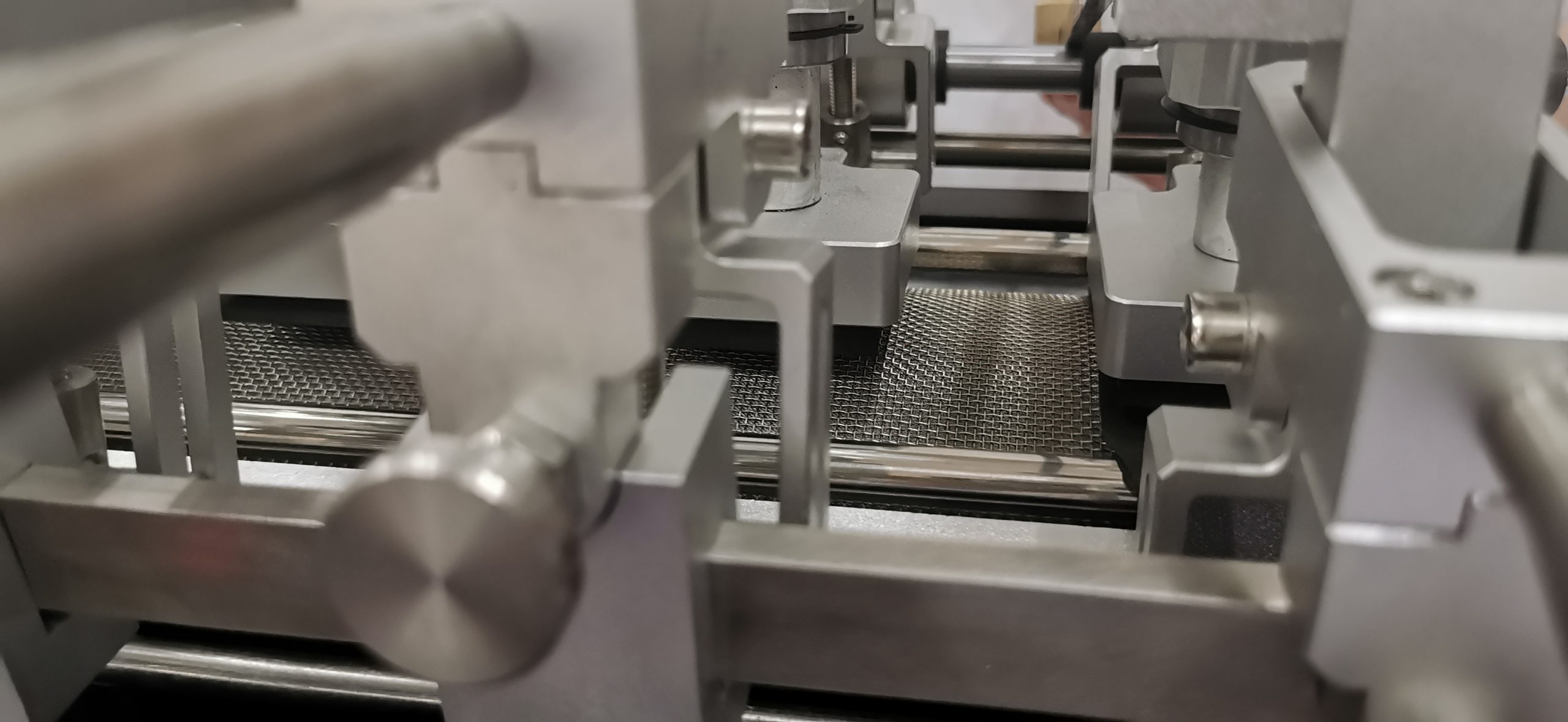 Many abrasion testers are designed with cooling systems to avoid additional heating when testing the specimens. Moreover, the open-air design makes it easier to adjust the specimens such as the position and setting tension. Generally, they meet safety requirements as well as industry standards.
Where to Buy Wyzenbeek Abrasion Tester
If you choose not to consider industry standards or a testing method doesn't exist, you can opt for a tester that features the specific type of wear system you want to use. Ideally, the tester will duplicate a wear condition as in the intended application like a field test.
On the other hand, wear complexities make the exact simulation impractical due to certain differences. Wear involves multiple bodies, materials or samples, and often depends on some influences.
This makes test developments a trial and error situation and results depend on the ability of the developer or tester. If you are looking for certified Wyzenbeek abrasion testers, you may find what you exactly need from NextGen. It's a global leader when it comes to supplying high-quality testers.
The Wyzenbeek test standards include ASTM D4157, ASTM D3597, ISO 12402-7, SAE J1948, and LP-463KB-06-01 as described in the previous section. These testers are essentially designed to determine the durability of metals and fabrics.
The abrasion is tested by pulling over the sample over a frame and then rubbed or contacted against the abradant using an arced surface. The abrasion rating is determined by the number of double rubs or cycles on the sample before visible wear occurs on the fabric.
NextGen abrasion testers conform to ISO, FCA, and ASTM methods for top-quality results. Other than Wyzenbeek testers, some of the popular abrasion testing systems you can see on the site include the Akron Abrasion Tester, Burst Strength Tester for Fabric, DIN Abrasion Tester, Electric Crocking Tester, Martindale Abrasion Tester, NBS Rubber Abrasion Tester, and Taber Abrasion Tester.
Bottom Line
Abrasion rating is often overrated as many people assume that abrasion testing methods predict the lifespan and overall durability of a product. To clarify this, abrasion resistance is just one of the many important components of durability.
To find the most suitable materials for your manufacturing needs or project requirements, it's important to always consult the experts or your local supplier to ensure that the textiles you want to use can perform well and produce quality products.
Assessing the test results of ACT-recommended tests can help determine the lifespan of fabrics, leather, vinyl, and even metals. More importantly, consider the quality and style of the product the materials will be used on such as upholstered arms, seat pans, and other common areas of wear.
Contact NextGen today by phone or email and one of our Quality Control Consultants will be happy to match you with the system that best fits your needs.